CREATING YOUR AUDIENCE
SELLING YOUR ART
LOVING YOUR CRAFT
HOW TO BECOME A SUCCESSFUL ARTIST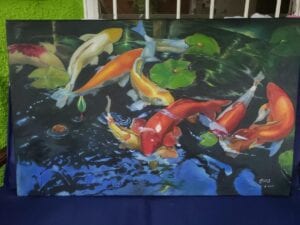 FIRST CONTESTANT RICHIE MODESTE

Did you ever have one of those days or weeks when you felt completely depleted? You know, exhausted inside and out. No energy, run down and just want to tap out. I think it happens to many of us. But for some, we push beyond our limits. That is the norm for me. After responding to 2 suicide calls this week on top of my already insane work load, I got to thinking of the last time I just needed 5 fucking minutes. You know what I'm going to say next…Let's get into it.
This past week was one of those weeks when I was physically drained. Not the soul crushing physically, mentally and spiritually drained….thank God. But that got me thinking of a few weeks ago, when I hit that wall. Most normal work days last about 12-14 hours for me. However, on some days, I can hit 18 straight hours of work. On that particular day a few weeks ago, I remember it was a Thursday about 10:00 in the morning. I was driving back from an appointment and I literally had nothing left to give. I had a full day scheduled, and both my personal and work cell phones were ringing off the hook. I had nothing left to give.
I know so many of you can relate. Maybe you recently experienced some trauma. Maybe you're dealing with some physical ailments. Maybe you're a stay at home parent, and you can't even go to the bathroom for 5 minutes without someone knocking on the door. Or maybe you're just like me, and you just keep pushing. Whatever your situation is, most of us will hit that wall at some point. You start to fantasize that you're on a beach somewhere drinking a cold one. Or maybe you need an extended vacation. And in some cases you probably do. But in reality, all you need is 5 fucking minutes.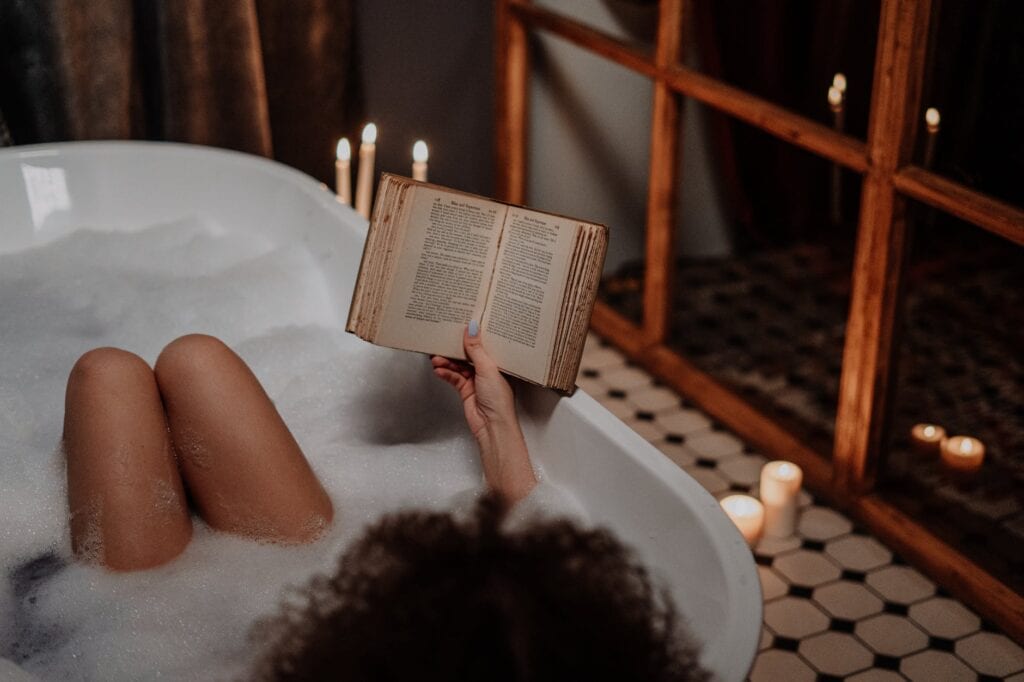 So I'm driving back from my appointment and my phones are non stop ringing. What did I do? I pulled into a small diner and turned off my phones. Sure people needed me…well that's not entirely true. They wanted me. So I made myself unavailable because I needed myself more. You know the old saying "You can't pour from an empty cup?" And baby, my cup was empty. I remember sitting there eating my eggs and toast, drinking my coffee and thought, these were the best eggs I've ever had. I know they weren't. But I loved what they represented. They represented that I should put myself first when I have to. And that self-care is never selfish. And if anyone tried to tell you differently, you should self-care them right out the door. No one knows what's best for you. You do. And you get that knowledge from silence…self-care.
I get it. You won't always be able to get away. That beach may have to wait, and likewise that vacation. But if someone is knocking on the bathroom door, or interrupting quiet time while having your morning coffee, you will have to set some boundaries. Because life won't always make time for you. You're going to have to make time for yourself. And at the end of the day, asking for 5 fucking minutes should never be viewed as a crime.
Hendy George

Shervone Neckles

Grand Etang Lake

Sign Up To Be Notified Of New Articles