Superstar R&B Artist Official Angello
Allister Amada Spoken Word Contest Winner
Lilian Langaigne contest winner
Jenson Mitchell aka Highroof Spirit Lead Spoken Word Piece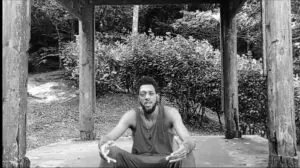 Alex Bubb voted Most Favorite Protrait Artist
Ellington Nathan Purcell aka "Ello"
A must watch Spoken Word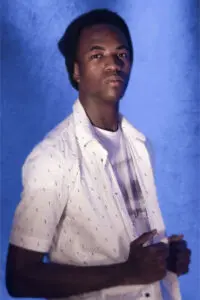 A. J. Paterson whose father is from Grenada is a famous Association Football Player. A. J. was born on January 31, 1996, in Key Largo Florida in the United States. Arthur currently plays as a midfielder for Charleston Battery in the USL Championship. He also represented the Grenada national football team.
In October 2018, Paterson received his first international call-up to the Grenada national team ahead of the CONCACAF Nations League qualification match against Cuba. Paterson is eligible to play for Grenada via his father. Paterson made his debut for Grenada in a 1-0 CONCACAF Nations League loss to Cuba national football team on October 12, 2018.

Paterson spent his entire college career at Wright State University. He made a total of 76 appearances for the Raiders and tallied 15 goals and 7 assists. During his senior year at Wright State, he was named; USC First Team All-Great Lakes Region, Horizon League Player for the Year, First Team All-Horizon League, and OCSA First Team All-State.
But even by Key Largo standards, going from Florida to Dayton, Ohio, to New York City to Bethlehem, Pa., is a meandering journey to professional soccer. That's the path A.J has been on ever since he was spotted on a side field in a tournament in Florida by Wright State University head coach Bryan Davis.
Selected by New York City FC in the second round and then promptly let go, AJ Paterson was brought in by Steel FC via trial in the second week of the preseason. The Florida native performed well grabbing a professional contract.
What caused NYCFC to take AJ in the first place at 42 overall? First of all, he's a big guy, 6'2 182 lbs. He's a left-footed midfielder and can go box-to-box for 90 minutes. Makes perfect sense from just the "eye" test.
He made big waves in the college scene. Career highs in games played as well as starts and more than doubling his career high in goals with 15 and assists with 7 saw AJ named to the Horizon League player of the year as well as an All-League first teamer. He had claimed some individual accolades in 2016 as well, earning All-League second team honors and a Horizon League tournament player of the year.
"AJ brings versatility and size and he showed in college the ability to fill up the box-to-box role by eating up ground," Steel head coach Brendan Burke said of his new signing. "He has a defensive presence and is good in the air plus adding a left-footed player is always useful to a squad."
"I didn't play for any big clubs, I didn't play for any big academies growing up," Paterson said. "My dad, he drove me an hour and a half for training three days a week up at Kendall. That's who I was playing for when (Coach Davis) saw me in this little tournament."
"It's an amazing feeling to achieve a lifelong goal from day one," Paterson said in a news release. "I think being drafted by another club and being let go really lit a fire underneath me because it showed me the level that I have to be at as a professional. I wasn't at that level at that time, but I feel this opportunity will give me the best chance to show that I can achieve that next step as a professional and maybe even more."
Dave Chappelle Grenadian Roots
Shervone Neckles

Grand Etang Lake

Sign Up To Be Notified Of New Articles