Superstar R&B Artist Official Angello
Allister Amada Spoken Word Contest Winner
Lilian Langaigne contest winner
Jenson Mitchell aka Highroof Spirit Lead Spoken Word Piece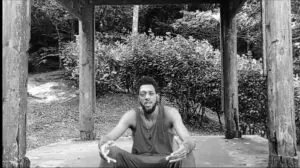 Alex Bubb voted Most Favorite Protrait Artist
Ellington Nathan Purcell aka "Ello"
A must watch Spoken Word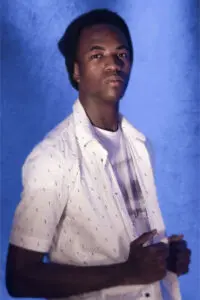 Growing up with my grandparents in the early years of my childhood, I have heard the phrase "fools make money for wise men to spend." It never dawned on me then, what it meant until now that I'm old enough to observe and draw my own conclusions of things around me. Conclusions of the behavior and attitudes of certain sector of our society. Their lack of understanding or the refusal thereof to acknowledge and adjust to not only situations as it affects them or their life on a whole. The persons I'm referring to are the people responsible for providing public transportation service to the citizens of this country. The men and women in the industry. A service not provided by anyone else but them.
Long ago when an owner or driver of an omnibus reacted in a particular manner one would accuse that driver of being illiterate or lacking intelligence. Such was their behavior then. Another saying of the old intellects in society back then was that driving bus was for people who lacked education. The arrogance and high-handedness portrayed could not have been missed. However, that era has come and gone leaving in its wake a new generation of drivers in the industry, albeit with an education. The stigma, behavior, and attitude of a much older generation has paved the way for this younger one and remains rooted in their cerebrum. This is a hindrance to these Operator's ability to accept and overcome the challenges the 21st century has brought to the industry of which they are a prominent fixture.
From board buses to the first set of Toyota and Nissan buses: to the now mid-roof and high roof. I have never heard it said that bus has made a millionaire out of any owner or driver. In fact, they are struggling more so today than the drivers of yesteryear. If owning or driving a bus had the ability to make one wealthy, then we would have less hotel, bars, and department stores and much more buses than we have today. Although government has been making money off operators since the days of the market square, they are making more of it now than ever. Lack of education back then did not prevent drivers from setting goals and working towards them. Most knew what their purpose was in driving a bus and worked towards it. Today, learned operators are driving buses with no set goal in mind, no clarity, no directives, and no vision.
Looking through a microscope, the evidence points to one thing when we look at the aim of this young drivers. Their aim it appears is to full the coffers of our government and other entities that have an interest in the industry. Thousands of dollars are realized every year from charges to bus operators due to reckless driving and senseless behaviors towards police and on our nation's road. From picking up off the bus stops to defective tires, they have had them all. To them, it is all in a day's hustle. What sense that makes? I have no idea. Can one explain to me how accumulating $600 in charges compares to taking home $250 or sometimes $100? Where then is the maintenance for those buses or even salary disbursements? It is plain to me and to anyone with common sense that these guys work for the government.
Government does not operate public transportation system that I know off. In fact, I have never known any with which they have properly maintained. The only public transportation we as Grenadians can make mention of are owned by private individuals. These men control that industry which is a powerful position to hold. Yet, through unpolished character and extraordinarily little logic on their part, they allow outside parties to run things on their behalf. Government has no known means of moving persons from one point to another, yet, they are the ones making decisions for privately owned buses. All because of disunity within an industry that is on life support from the eyes of an outsider.
During an election campaign, the main political party has no buses to move their supporters around, yet the incumbent is setting fares according to the routes serviced. One might as well say that they have a right to regulate fares, yet, where are the regulations on how they ply the various routes? What time do they start work, and what time do they end? Can the minister for transportation reveal to any visitor the definite hour when an operator begins work or ends? Not at all. These men set their own pace and leverage their hours to suit their needs. So, a visitor can enter the bus terminus around say 7 o'clock and find there are no buses for his/her destination. While on the other hand it may have several still waiting on a trip.
Government ministers get concession on several things including travel, busmen get charged for several offenses including passengers. The minister's son/daughter goes off to university to study while the bus owner's child barely finishes secondary school. Gas prices, Tires, Spare parts, and brakes are constantly on the minds of these operators. Their government counterparts on the other hand smile, counting the harvest they reap off foolishness done by drivers. When will they realize that they are making money for the government to spend and not the other way around? When will positivity and strategic thinking play a part in how they do things within the industry? Would a change in attitude increase their knowledge of how things are done? The answer to these questions lies within each individual driver and owner.
If common sense was a university, a lot of us would not grace its walls. Oftentimes I wonder at the temerity of mankind's thoughts. Is it too much to ask a human to use the brain he has been blessed with? Or is there a supernatural barrier between humans and their positive thinking pattern? I ask this question based on arguments I heard coming from bus operators and the way forward post COVID-19. It is no secret that Grenada got her fair share of the virus in 2020 and has continued until now. It also is no secret that our economy is at its lowest in years. A lot of people are affected by recent happenings. The high rise in unemployment, struggle for basic needs, and inflated cost of living. Most businesses and private entities have implemented plans to help combat the situation, so did the NATIONAL BUS ASSOCIATION aka NBA.
The NBA is a body representing all bus associations and busmen on the island who worked tirelessly to achieve what in previous years others deemed unattainable. They worked with the well being and welfare of the members of the NBA in mind. They negotiated an agreement with the minister in charge of transportation which, not only kept buses on the road but assisted in taking care of their family. To say this group of individuals understands the gravity and severity of the situation is an understatement. It is only one with impeccable knowledge of the effects of the pandemic on our country and drivers, can bring in fruition such marvelous operation. That is, of rotating buses on a weekly basis so everyone can have a little something to go home with.
Nonetheless, appreciation of a good effort within the realms of society is not a common thing. Which is why these disgruntled, unappreciative operators, are making baseless noises now. Foolishness' abounds in the hearts of every man, but wisdom is a teacher to all who listens. As I listen to a few operators complain about what was otherwise the best possible solution for them, the reason they destroyed something that was working, and the stupidity behind it, bleeds my heart. A fool is wise in his own eyes and everything he does is correct to him. Before these said operators give words and action to their thoughts, they should have taken into consideration several things.
For example, they should have considered the state of the economy and our present economic situation. The unemployment rate and the number of persons employed. The number of businesses operating and their operating hours. Whether or not public and private sector businesses can bounce back immediately. How long before they do so if not immediately. With the hit of another pandemic these are some of the factors to be taken into consideration before their ill thought of action that have them now servicing routes that have extraordinarily few passengers on them. Our attitudes define us and is a deciding factor in how far ahead in life we reach. Plainly we can see that with the behaviors and attitudes being displayed by the drivers and owners, not even their own people can bring about change in them or get them to accept something different.
Written by N. Regis
Dave Chappelle Grenadian Roots
Shervone Neckles

Grand Etang Lake

Sign Up To Be Notified Of New Articles