Superstar R&B Artist Official Angello
Allister Amada Spoken Word Contest Winner
Lilian Langaigne contest winner
Jenson Mitchell aka Highroof Spirit Lead Spoken Word Piece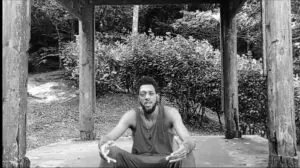 Alex Bubb voted Most Favorite Protrait Artist
Ellington Nathan Purcell aka "Ello"
A must watch Spoken Word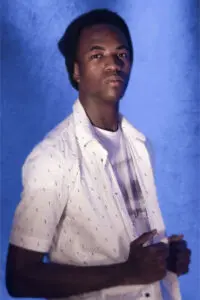 Her name is Kishma Wells and she hails from the historic parish of St. Patrick's, popularly known as Crown City. Kishma told us that she is the proud owner of Belle Organic which is a locally handmade skincare business that has been established in 2020.
Kishma can recall being home due to COVID-19 pandemic and desperately trying to find a hobby to pass off her time. She then decided to experiment with skin care products. Right there and then she began her search and shortly after, officially got into the creation of Soaps, Sugar scrubs, Body butters and Facial mask. Kishma stated, " Out of the wonderful products I created, I was drawn to my soaps. I can definitely say that I fell in love with soap making."
With the support from her family and friends, Belle Organic went from being a passionate hobby to a small business venture. Keisha explained, "my family and friends became my product testers. I took their constructive criticism with grace because getting better at the craft of soap making was my main objective so that I can introduce my product to the island of Grenada, the regional and international world."
With their input and continued support, it did not take much to propel her into becoming an entrepreneur. "Since most of my life, I've always asked God to bless me with a career path that I would love and enjoy doing. I can now honestly assert that my prayers are indeed answered" Kishma exclaimed.
Soap making is not and will not just be a business venture for Kishma, it's her newfound passion, " there is a saying that one should seek to choose a career they love as opposed to getting into a field for financial gain, stated Kishma, and while yes my business seeks to support me financially, it is also something that I love and enjoy. Basically, I've found my forever job, my purpose."
Making soaps is now her life Kishma explained, " when I am stressed, unhappy, sad and even giddily happy, I find myself making soaps. It offers me a way to express myself while crafting a luxurious bar of soap that will make not only myself feel good and look good but others as well.
Kishma creates a wide variety of soaps such as, Turmeric and Honey, Turmeric and Ginger, Turmeric and Oatmeal, Neem, Bentonite Clay & Activated Charcoal, Nutmeg and Cinnamon, Ricemilk and Rose, Rosemary, Eucalyptus and Peppermint, Cocoa, Lemongrass Citrus, Cacabaykay & Peppermint etc. The soaps she creates are not just for luxury usage, they are also formulated with love to target various skin conditions such as, acne, hyper pigmentation, psoriasis, eczema, dry and sensitive skin.
All her soaps have three basic ingredients: Olive oil, Coconut oil and Castor oil. While Kishma has targeted several persons here on the island and internationally, there are still persons who may not be able to enjoy the wonderful benefits of her product due to allergic reactions to certain ingredients. However, Kishma stated that she now understands that in operating a business, one will not be able to provide services for everyone.
While her focus is on soaps, Kishma has also started sharing her Body butter, Body scrubs and Body bars with her clients who have given her lots of positive feedback. "I'm currently working on a body wash for persons who prefer washes over soaps," she exclaimed.
You can reach out to Kishma if you are interested in experiencing her wonderful products via Facebook and Instagram at Belle Organics or (473) 422-6729.
Dave Chappelle Grenadian Roots
Shervone Neckles

Grand Etang Lake

Sign Up To Be Notified Of New Articles