Superstar R&B Artist Official Angello
Allister Amada Spoken Word Contest Winner
Lilian Langaigne contest winner
Jenson Mitchell aka Highroof Spirit Lead Spoken Word Piece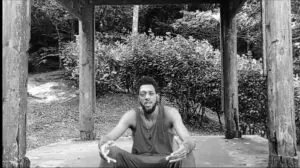 Alex Bubb voted Most Favorite Protrait Artist
Ellington Nathan Purcell aka "Ello"
A must watch Spoken Word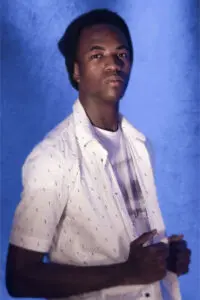 Before Drake there was our very own Craig David
Craig Ashley David MBE was born on May 5th, 1981. He is a British singer, about six feet tall, 183 lbs. He is a songwriter, rapper, DJ and record producer who rose to fame in 1999, featuring on the single "Re-Rewind" by Artful Dodger. David's debut studio album, Born to Do It, was released in 2000, after which he has released a further five studio albums and worked with a variety of artists such as Sting, Tinchy Stryder, Big Narstie, Kano and Jay Sean. David has 20 UK Top 40 singles, and seven UK Top 40 albums, selling over 15,000,000 records worldwide as a solo artist. David has also been nominated for fourteen Brit Awards: five times for Best British Male, and twice receiving a Grammy Award nomination for Best Male Pop Vocal Performance.
David was born in Southampton, Hampshire, the son of Tina (née Loftus), a retail assistant at Superdrug, and George David, a carpenter, and grew up in the Holyrood estate. David's father George is from Grenada and his mother Tina is Anglo-Jewish and related to the founders of the Accurist watch-making company. David's parents separated when he was eight and he was brought up by his mother. He attended Bellemoor School and Southampton City College. David was bullied by other students at school. He wrote and released the song "Johnny" in 2005 about his sad memories of being bullied.
David's father played bass in a reggae band called Ebony Rockers. As a teen, David began accompanying his father to local dance clubs, where DJs let him take the microphone. David's earliest exposure came when he worked on a B-side to British group Damage's cover of "Wonderful Tonight", on the track "I'm Ready". He then started doing vocals for the English garage duo Artful Dodger, on tracks such as "Something" and "What Ya Gonna Do".
Wildstar Records first became aware of David when the artist's then manager Paul Widger met the label's co-owner Colin Lester and played some of his music. Lester later told Hit Quarters that he was particularly impressed by the first song he heard, "Walking Away", saying "That was an absolute stand out … It struck me that any seventeen-year-old that could write a song like this had huge potential." The Wildstar boss was further won over when, on later visiting the artist's home in Southampton, he found David's tiny bedroom stacked from floor to ceiling with 12″ vinyl records, commenting: "That convinced me he was the real deal and not just some kid acting out the part." At that point Lester offered him a development deal with his label. When Lester later heard the song "7 Days", he said he immediately heard a number-one record and promoted the contract to an album deal the same day.
The song "Re-Rewind (The Crowd Say Bo Selecta)", from the Artful Dodger album It's All About the Stragglers, hit number two on the UK charts in 1999; thus, paving the way for a solo career. David's first single, "Fill Me In", released on Colin Lester's and Ian McAndrew's Wildstar Records, topped the UK chart and was the first of a string of four top 10 singles from his debut album Born to Do It, which eventually sold more than 8 million copies worldwide, earning multi-platinum status in more than 20 countries. The song "Key to My Heart", taken from the US version of the album, was also featured on the award-winning Warner Bros. animated film Osmosis Jones.
The success of David's debut, which was written almost entirely by David and Mark Hill of Artful Dodger, led to the United States release of "Fill Me In" in May 2001. It reached number 15 on the Billboard Hot 100 chart. Born to Do It was released in the United States on 17 July 2001, peaking at number 11 on the Billboard 200 chart and sold over 1 million copies. The single "7 Days" hit the top 10 in the U.S.; although "Walking Away", which had reached number 3 in the UK and number 5 in Australia, missed the top 40 in the U.S. and was the last of his singles to chart there.
In April 2009, MTV viewers voted Born to Do It as number 2 on their "Greatest Album of All-Time" poll, behind Michael Jackson's Thriller. The follow-up album, Slicker Than Your Average, was released in 2002. The album's first four singles continued David's streak of top 10 hits in the UK, bringing a total of nine consecutive top 10 hits until "World Filled with Love" peaked at number 15 in 2003. None of the six singles released from the album charted in the U.S. Although "What's Your Flava?" and "Rise & Fall" (duet with Sting) received airplay on the urban contemporary and soft adult contemporary formats, they did not make the Hot R&B/Hip-Hop Songs chart or the Adult Contemporary chart. However, "What's Your Flava?" made the Rhythmic Top 40 chart (number 32), Mainstream Top 40 chart (number 24) and the Top 40 Tracks chart (number 37). According to the RIAA, Slicker Than Your Average was certified Gold in the U.S.
David also commented that the album title could be looked at in two different ways: "On the one hand, it's coming across like I'm arrogant. On the other hand, it's saying I have a lot more composure on the album." The album was leaked onto the internet prior to its official release but David was not too bothered as he feels it "spreads the word". David later signed on with Warner Music and put together his third album, The Story Goes…, which was released worldwide in August 2005 (excluding the U.S. where it was never released). The first single, "All the Way", returned him to the top 3. The second single, "Don't Love You No More (I'm Sorry)", tied with "7 Days" as his longest-running single in the charts since "Re-Rewind", spending 15 weeks inside the UK top 75. The album's third single, "Unbelievable", debuted at number 18 in March 2006.
In 2007, David collaborated with British rapper Kano on his album London Town, for the single "This Is the Girl". The track was released on 27 August 2007 and debuted at number 18 on the UK charts. The first single from his album Trust Me, "Hot Stuff (Let's Dance)", was released on 5 November 2007. David successfully sought permission from David Bowie to sample his 1983 number-one single "Let's Dance". The single was a top ten hit, whilst the album charted at number 18 on the UK Albums Chart. "6 of 1 Thing", the second single to be taken from Trust Me, charted at number 39 on the UK Singles Chart, becoming his third lowest charting single to date.
"Officially Yours" was released on 23 June 2008 and peaked at number 158 on the UK Singles Chart, becoming his lowest-charting single to date and was the final single from Trust Me. In July, a new track titled "Are You Up for This" started receiving airplay on various radio stations as part of a promo with Ice Cream Records, which also featured a remix with Wittyboy called "Nutter Butter". On 17 August 2008, David performed at a birthday tribute concert for songwriter Don Black at the London Palladium. He performed the song "Ben", originally a hit for Michael Jackson.
On 15 September 2017, David announced the release of the seventh studio album, The Time Is Now, which was released in January 2018, along with the single "Heartline". On 23 November, David released his second single from The Time Is Now, "I Know You" featuring Bastille. David and Dan Smith from Bastille performed the song live a day later on Sounds Like Friday Night. The single peaked at number 5 in 2018, making it David's highest charting single since "Don't Love You No More (I'm Sorry)" in 2005.
The Time Is Now debuted at number 2 on the UK Albums Chart, kept off the top spot by The Greatest Showman: Original Motion Picture Soundtrack. On 31 May 2019, David released a new single "When You Know What Love Is" from his upcoming eighth album. In July, David made a cameo appearance in Love Island, performing the single as a DJ at a Ministry of Sound pool party. His next UK garage single "Do You Miss Me Much" was released on 23 August 2019. On 31 December 2019 and 1 January 2020, David performed on BBC One's New Year Live concert at Westminster Central Hall with his full band and TS5 DJ set.
This Son of the Soil has a net worth of about 18 million. On 30th December 2020, David was announced on the Queen's New Year Honors List to receive an MBE in recognition of his services to music. His manager Colin Lester was also awarded an OBE in recognition of his services to the music industry and to charity.
Dave Chappelle Grenadian Roots
Shervone Neckles

Grand Etang Lake

Sign Up To Be Notified Of New Articles