Superstar R&B Artist Official Angello
Allister Amada Spoken Word Contest Winner
Lilian Langaigne contest winner
Jenson Mitchell aka Highroof Spirit Lead Spoken Word Piece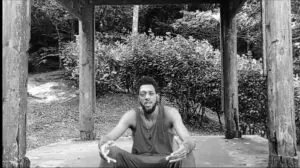 Alex Bubb voted Most Favorite Protrait Artist
Ellington Nathan Purcell aka "Ello"
A must watch Spoken Word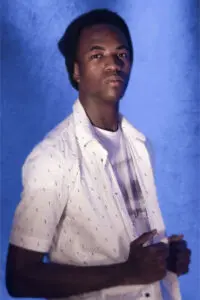 David Khari Webber Chappelle was born on August 24, 1973, in Washington, D.C. His father, William David Chappelle III, was a professor of vocal performance and the dean of students at Antioch College in Yellow Springs, Ohio. His mother, Yvonne Seon (née Reed, formerly Chappelle),  worked for Congolese Prime Minister Patrice Lumumba, is a Unitarian Universalist minister, and has been a professor and university administrator at several institutions including Wright State University and Prince George's Community College. Chappelle has a stepmother and a stepbrother.
Dave's maternal grandmother Beatrice Murray was born in Grenada and came to Washington area as a teenager. She was a real estate broker and a civil rights activist who died of cancer at her home in Silver Springs Maryland. She graduated from Cardoza High School and Howard University. Mrs. Reed had owned and operated Beatrice M. Reed Real Estate Co., first in Washington and then in Silver Spring, since 1949. She was a past president of the Washington Real Estate Brokers Association (Realtists), the Century Club of the National Association of Negro Business and Professional Women's Clubs, and the Caribbean American Intercultural Organization. She had served on the boards of Black Professionals in International Affairs and the National Congress of Black Women Inc. She was a life member of Africare.
Before starting her real estate business, she had worked for the War Production Board, served on the staff of a USO club for black soldiers at Union Station and was executive assistant to the local director of the NAACP. Mrs. Reed also had belonged to the Urban League and had taken part in such civil rights work as projects involving the integration of unions in the Congress of Industrial Organizations.
Her marriages to George Reed and then Elmer Jones both ended in divorce. Survivors include a daughter by her first marriage, Yvonne K. Seon of Cheverly(Dave's mom); a sister, Marie Murray Jackson of New York; three grandchildren; and two great-grandchildren.
Dave Chappelle is a stand-up comedian, actor, writer and producer who grew up in Silver Spring, Maryland, and attended Woodline Elementary School. His parents were politically active, and family house visitors included Pete Seeger and Johnny Hartman. Hartman predicted Chappelle would be a comedian and, around this time, Chappelle's comic inspiration came from Eddie Murphy and Richard Pryor. After his parents separated, Chappelle stayed in Washington with his mother while spending summers with his father in Ohio. In high school he worked as an usher in Ford's Theater. In 1991, he graduated from Washington's Duke Ellington School of the Arts, where he studied theater arts.
He is the recipient of numerous accolades, including five Emmy Awards and three Grammy Awards as well as the Mark Twain Prize. He is known for his satirical comedy sketch series Chappelle's Show (2003–2006). The series, co-written with Neal Brennan, ran until Chappelle quit the show in the middle of production of the third season. After leaving the show, Chappelle returned to performing stand-up comedy across the U.S. By 2006, Chappelle was called the "comic genius of America" by Esquireand, in 2013, "the best" by a Billboard writer. In 2017, Rolling Stone ranked him No. 9 in their "50 Best Stand-Up Comics of All Time".
Chappelle attracted the attention of TV network executives and developed numerous pilots, but none were picked up for development into a series. In 1995, he made a guest appearance on an episode of ABC's popular sitcom Home Improvement. The storyline had Chappelle and real-life friend and comedian Jim Breuer ask Tim Taylor for advice on their girlfriends. The characters' single outing in the episode proved so popular that ABC decided to give them their own spin-off sitcom titled Buddies. However, after taping a pilot episode, Breuer was fired and replaced with actor Christopher Gartin. Buddies premiered in March 1996 to disappointing ratings and the show was canceled after only five episodes out of 13 that had been produced.
After the failure of Buddies, Chappelle starred in another pilot. According to Chappelle, the network was uncomfortable with the African American cast and wanted white actors added. Chappelle resisted and subsequently accused the network of racism. Shortly afterward, Chappelle's father died and after returning to Ohio, he considered leaving the entertainment business.
In 2000, Chappelle recorded his first hour-long HBO special, Dave Chappelle: Killin' Them Softly, in Washington, D.C. He also starred alongside Norm Macdonald in the 2000 comedy film Screwed. He followed this up with an appearance as "Conspiracy Brother" in the 2002 racial satire Undercover Brother. In his interview with Inside the Actors Studio host James Lipton, he said that his biggest influences in comedy are Richard Pryor, Eddie Murphy, Mort Sahl, Chris Rock, Paul Mooney and Mel Blanc.
When asked about his earliest influence in comedy, Chappelle said:
You know who was a big influence on me that is really weird is Bugs Bunny. That's just weird. If you watch a lot of the stuff I do, you can almost see the influence in it, because these animators would animate these performances that were off the hook, and the guy that, the guy that did the voices was Mel Blanc. This guy was like some kind of savant or genius or something. But they had some kind of real big comedic influence on me, like, I liked those cartoons, I think that was my first real big comedy influence, was a rabbit.
When asked about the biggest influence on him in comedy, Chappelle spoke of Richard Pryor:
What a precedent he set. Not just as a comic, but as a dude. The fact that someone was able to open themselves wide-open like that. It's so hard to talk in front of people or to open yourself up to your closest friends. But to open yourself up for everybody: I freebase, I beat my women, I shot my car. And nobody's mad at Richard for that. They understand. Somehow they just understand. And when I was going through this thing this year, that is the example I would think to myself that gave me the courage to just go back on the stage.
Dave Chappelle Grenadian Roots
Shervone Neckles

Grand Etang Lake

Sign Up To Be Notified Of New Articles