Superstar R&B Artist Official Angello
Allister Amada Spoken Word Contest Winner
Lilian Langaigne contest winner
Jenson Mitchell aka Highroof Spirit Lead Spoken Word Piece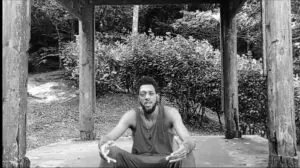 Alex Bubb voted Most Favorite Protrait Artist
Ellington Nathan Purcell aka "Ello"
A must watch Spoken Word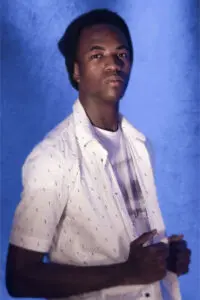 There are a variety of factors patients can, and should, consider when selecting a doctor to provide medical care. One such factor is the medical school the doctor attended.
In the last four decades, the Caribbean has seen a steady increase in the number of medical schools on the islands as well as the size of their student bodies. In the late 1970's three Caribbean medical schools were established: American University of the Caribbean, originally located on Montserrat, Ross University on Dominica, and St. George's University in Grenada. Since their inception, these schools have educated many US citizens seeking a medical education outside the US, and now about 60 medical schools are located in the Caribbean.
All medical schools are not created equal. Just like anything else, some are good and some leave much to be desired. A growing number of doctors in the U.S., graduated from medical schools in the Caribbean.
The problem with Caribbean medical schools is two-fold. First, future doctors who apply to these schools usually have worse academic scores than their American peers. For example, at one of the largest Caribbean medical schools the average undergraduate G.P.A is 3.4, compared to an average undergraduate G.P.A. of 3.69 for applicants to American medical schools. At the same Caribbean medical school, the average score on the M.C.A.T. is 26, compared with 31 for American medical schools.
The second problem with Caribbean medical schools is the inferior education provided. In 2014, only 53 percent of United States citizens who attended foreign medical schools (most of them in the Caribbean) were placed through the National Resident Matching Program, compared to 94 percent of students from American schools. A 2008 study in the journal Academic Medicine revealed Caribbean medical schools with a first-time pass rate on the United States medical licensing exam of only 19 percent.
Many doctors with medical degrees from Caribbean medical schools are not, in fact, foreign born doctors. Rather, many doctors with Caribbean medical degrees applied to such schools because they were rejected from American medical schools. Given the statistical evidence on the questionable quality and training for doctors with Caribbean medical degrees, patients should be wary of doctors who graduate from these "last chance" medical schools.
Dave Chappelle Grenadian Roots
Shervone Neckles

Grand Etang Lake

Sign Up To Be Notified Of New Articles