Robert Angello Finley aka Official Angello
Grenada's Top R&B Artist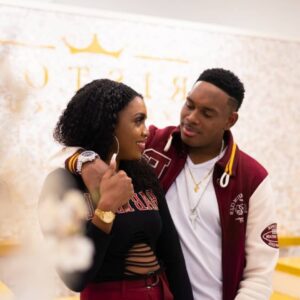 LOVING YOUR CRAFT
Grenada TOP TALENT Competition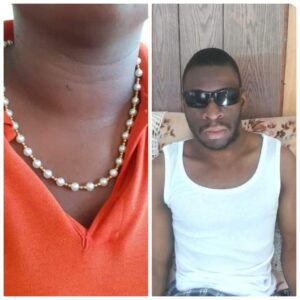 Hand Made Craft
Grenada TOP TALENT

Dr. Michaele Samuel is originally from Belle Vue, St. David's. Most of us know her for her irresistible food, TV appearances and cookbooks but she does much more than food. Dr. Samuel is a psychotherapist in private practice in Maryland. She is an author, educator, food photographer, avid gardener and mom.
Dr. Samuel's journey began as a student at St. David's RC School and St. David's Catholic Secondary School. She went on to serve as a teacher at the St. David's R.C. School and completed the teacher education program at T.A. Marryshow College. The value of education was instilled in her from an early age and she credits her success to her late mother, Doris Samuel, whose prayers had always clung to her as a cloak. Dr. Samuel also accredits her success to the values she was raised with and many people in the St. David's community who supported and encouraged her in one way or another.
Dr. Samuel went on to serve as First Secretary at the Embassy of Grenada in Washington, DC, and Alternative Representative to the Organization of American States. After her tenure at the embassy, she served in several different roles with the Government of the District of Columbia- as teacher, school psychologist, school improvement specialist and chief of school to a network of public charter schools in Washington, DC.
In her quest to broaden her impact, Dr. Samuel founded her own education consulting company. Her company provided job-embedded professional development in all 57 schools in the U.S. Virgin Islands (public and non-public), and planned and facilitated conferences for over 700 educators and staff of the Virgin Islands Department of Education and the Department of Health and Human Services. Dr. Samuel successfully turned around low performing middle schools in Prince George's County Public Schools in Maryland. She was interviewed by CBS (Baltimore) about her work in Prince George's County Public Schools.
Dr. Samuel is the founder and CEO of Mental Health and Mentoring Services of Maryland. In addition to providing diagnostic evaluations and psychotherapy services, her organization operates two licensed and accredited Psychiatric Rehabilitation Programs in the State of Maryland (one for minors and one for adults). Her organization also publishes the mental health magazine, LIVE!
Today, Dr. Samuel is focused on mental health. In addition to conducting research on mental health issues, she has published more than 12 self-help books and other mental health tools for clients and therapists, facilitates trainings on cultural competency and inclusive environments, and presents on a variety mental health topics. She has been a guest speaker with the Prince Georges County Department of Health Child, Adult and Family Services. Dr. Samuel also provides pro bono mental health services with the Maryland  Pro Bono Counseling Project.
When asked about what motivates her, Dr. Samuel attributes her motivation to an internal desire to continuously improve and to use her expertise to create positive impact on the lives of people in her community.
This Daughter of the Soil holds a doctorate in clinical psychology from California Southern University, a doctorate and master's degree in bilingual education from the George Washington University, a master's degree in clinical psychology from the University of the District of Columbia and Bachelor of Science in psychology and mass communications from Midwestern State University.
Dr. Samuel is an avid traveler. She spends most of her leisure time writing, cooking and gardening. Some of Dr. Samuel's fondest memories are going to the garden with her mom and picking delicious fruits as a child in Grenada. She tries to recreate those experiences with her two boys.
Dr. Samuel offered a nugget of advice. She encourages others to engage in activities they are passionate about. Hold themselves to a higher standard than anyone else would. Dream what others may perceive to be impossible dreams. Work had, keep the faith and watch their dreams come true.
In spite of her notable success, Dr. Samuel remains humble and grounded, never forgetting her roots. Connect with her on Facebook:  Michaele's Menu, Facebook: Mental Health and Mentoring Services of Maryland.
Hendy George

Shervone Neckles

Grand Etang Lake

Sign Up To Be Notified Of New Articles