Vance Larson:
An Experienced Life Coach

and Hypnotherapist
Full Spectrum is a column written by Vance Larson. He is a retired crisis counselor of 2 decades and has spent the last 15 years working as a Life Coach and Hypnotherapist. This is a free flowing column about real life experiences. Vance tackles subjects from his practice to what is going on in today's world. No subject is off-limits here, and this segment is intended for a mature audience.
If there is a particular subject that you would like Vance to write on, please send him an email directly at vlarson1@aol.com. He will pick one or two requests a month and publish them exclusively here on iamgrenada and will be under the title "Ask A Coach." If you would like to work with Vance directly, you can reach him on his personal email.
*The segment is for entertainment purposes only. Neither the writer nor this website claims to dispense medical or therapeutic advice. If you are in need of either, please consult your doctor immediately or go to the nearest emergency room.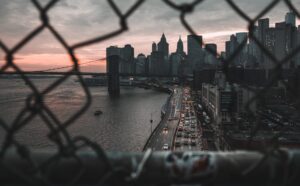 The other day due to work, I found myself in an environment at time that I shouldn't have been in. I was confronted and threatened. The situation was aggressive and I had to rely on my years of training. No one knew where I was. And it looked like I was going to have to…
Read More

→