Superstar R&B Artist Official Angello
Allister Amada Spoken Word Contest Winner
Lilian Langaigne contest winner
Jenson Mitchell aka Highroof Spirit Lead Spoken Word Piece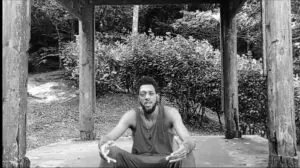 Alex Bubb voted Most Favorite Protrait Artist
Ellington Nathan Purcell aka "Ello"
A must watch Spoken Word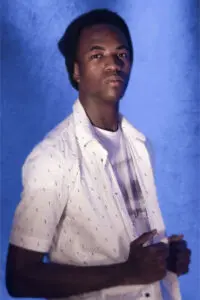 The original General hospital was located directly below Fort George overlooking the city of St. George's. It was built by the British and was used as a Military Hospital. Shortly after it was built, Grenada was captured by the French who occupied the island for four years before it was recaptured by the English. The hospital remained a military hospital under both French and British until 1864, when it was converted to civilian use.
In 1881, with renovations, the hospital was able to accommodate 400 admissions per year. Improvements and expansions continued from 1912-1925. The following facilities were added; Private Block, Pediatric Ward, Pharmacy, Laboratory, Nurses' Hostel, Mortuary and even electricity was installed. At that time, the bed capacity increased from 140 to 170. During the ensuing years, the Hospital continued to accumulate a series of annexes and buildings. Between 1931and1989, x-ray equipment was installed, Laboratory and Ophthalmology buildings were added and an Acute Psychiatric Department, with adjoining Day Hospital of 26 beds was opened. Operating Theater increased from one to two rooms. Emergency Room, Out-Patients' Department, and a modern Blood Banking and Hematology Department with mobile Blood Bank were added.
The new Grenada General Hospital is located about 500 yards from the site of the old hospital; it overlooks the harbor and Grand Anse beach. The movement of patients from the old hospital to the new took place on December 2002. The new hospital was commissioned on 31st January 2003. It is equipped with biomedical equipment and other medical furnishings, which has revolutionized and improved the overall health service being available to the nation. Some of the main features of the new hospital are: Piped Medical Gases, Audio-Intercom, and Air Conditioning in selected areas, Fire Alarm Systems, Elevators, Standby Generators and five Operating Theaters.
The second phase of the hospital project has seen the construction of a new Accident and Emergency Department Imaging Dept, Administrative offices, Out-patients' Services, Chapel, Laboratory and Staff facilities. There is a plan for the refurbishing of the Duncan's ward (which will be also converted to an isolation unit) and the Ophthalmic Department.
Healthcare Systems in Grenada are impacted by Forces
Grenada and the Caribbean region health systems are all impacted by economic, political, social and demographic forces. Health system and health problems result after a multifaceted interplay of a quantity of force. For example, an individual's health-related behaviors (Alcohol, diet, exercise, and smoking), physical environments, and healthcare. These factors contribute significantly to how long and how well one lives. Nevertheless, none of these issues is as significant to a population well being as are social, political, economical and demographic environments in which one lives, works, plays and learn.
Research has shown that the main political and social problems that influence the health situation in Grenada or the delivery of health services is the epidemiological change from communicable to non-communicable diseases, These diseases are mainly related to lifestyles (Health Systems and Services Profile Grenada, Carriacou & Petite Martinique, 2001).
The Ministry of Health and Social Security receives much financial assistance from various organizations such as PAHO/WHO, UNICEF, CDB programs. Countries like the people Republic of Taiwan and China, the Government of Cuba, France, the Caribbean Development Bank and many more. Those organizations and countries have donated assistance to the different health system with rebuilding, ambulance services, and maintenance of various community health facilities.
Grenada provides free healthcare for all its citizens. The Ministry of Health steers, heads and finance all the health facilities that's divided into the community health services and environmental health department (public health). With the community health services, there are about six district health centers and another thirty or so medical stations throughout the country within the reach of every household in a three-mile radius.
Dave Chappelle Grenadian Roots
Shervone Neckles

Grand Etang Lake

Sign Up To Be Notified Of New Articles