Superstar R&B Artist Official Angello
Allister Amada Spoken Word Contest Winner
Lilian Langaigne contest winner
Jenson Mitchell aka Highroof Spirit Lead Spoken Word Piece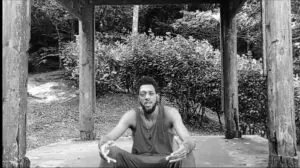 Alex Bubb voted Most Favorite Protrait Artist
Ellington Nathan Purcell aka "Ello"
A must watch Spoken Word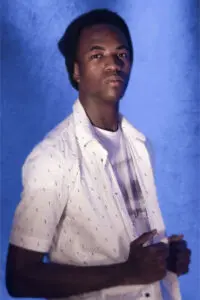 The Grenada Citizenship-by-Investment Program was launched in August 2013 when the Grenadian parliament passed the Citizenship by Investment Act, 2013. Henley & Partners was formally mandated in 2016 by the Government of Grenada to revitalize, enhance, and relaunch the program globally.
The Grenada Citizenship-by-Investment Program requires applicants to either make a significant economic contribution to the country or to acquire a government-approved qualifying asset. In exchange, and subject to a stringent vetting and due diligence process, including thorough background checks, the applicants and their families will be granted citizenship.
Approximately a dozen countries have citizenship by investment programs. These include five countries in the Caribbean (Antigua and Barbuda, Dominica, Grenada, Saint Kitts and Nevis and Saint Lucia), as well as Cambodia, Egypt, Jordan, Malta, Montenegro (planned to be closed), North Macedonia and Vanuatu.
The government of Grenada and the Citizenship by Investment (CBI) chief executive officer, Percival Clouden, July 22, issued a circular categorically stating any actions (discounting, rebates, buybacks, etc.,) that reduce the amount invested by a citizenship applicant below the statutory minimum real estate threshold is illegal.
Grenada's quick and decisive action to investigate ' illegal discounting of investment amount for application under section 11 ' received commendation by many in the industry; moreover, with the emphasis that based on findings this could lead to revocation of CBI approved status for the offending project given the developer was actively and 'aggressively' inducing such behavior.
The Grenada CBI circular affirmed that 'this could include the revocation of approval,' and further, 'any buyback or rebate prior to the said statutory 5-year holding period is illegal,' thus upholding a reputation of not tolerating illegalities having cancelled the notorious CBI approved shrimp-farming project Grenada Sustainable Aquaculture (GSA).
In February 2017, a CBI registered company called Grenada Sustainable Aquaculture (GSA) launched the Zero-Water Exchange Sustainable Organic Shrimp Farm. The project was expected to specialize in the production of shrimp in a socially and environmentally friendly manner, that is, free of antibiotics, chemical additives and enzymes, and was expected to be operating in Bocage, St Mark.
The government of Grenada subsequently launched an investigation. 'We are now investigating, and we are seeking the support from our friends regionally and internationally to deal with the proprietors of that particular project because we know that through the program, they have collected significant sums of money,' prime minister Dr Keith Mitchell disclosed last year. 'They have not done the investment and because of that, we have made some changes to the conditions of people receiving money from the CBI program. We are making sure it goes into escrow accounts and they have to account for it on a regular basis with the government having oversight. Some of them don't like it, but we have to protect the name of the country,' he said.
Now more than ever, Caribbean governments need CBI to deliver for their respective countries and citizens – whether through direct contribution to the relevant island's treasury or the direct economic impact generated from the development activity of private sector projects.
Industry insiders and respective governments applaud the government of Grenada and CBI chief executive officer, Clouden, for their bold and decisive measures. 'Your actions could be responsible for significant economic up-liftment across the Caribbean than you ever imagined,' a well-known and respected developer noted. 'These illicit practices have been diverting money away from Caribbean governments and legitimate real estate projects for too long. This is one of the reasons that the Caribbean is littered with half-built CBI projects, conceivably, never any intent to complete. The inaction of those responsible is self-explanatory.'
In recent years, applicants, agents, and governments have been placed at high-risk on account of clever schemes that leave many legitimate applicants vulnerable to the economic benefits of investments, second citizenship and visa-free travel to over 130 countries.
Some of the allegations of abuse and malpractice in the CBI real estate program have been dismissed by a few governments as 'unfounded and politically motivated' while attempts to clear the air has been unsuccessful. The former prime minister of St Kitts and Nevis Dr Denzil Douglas during an interview with Gulf News in Dubai said , 'If I return to power I will revoke the citizenship of any applicant who is found to have underpaid for the CBI program via the real estate route.' Dr Douglas was unsuccessful in the June 5, 2020, general elections.
The Saint Lucia Labor Party (SLP) has vowed to review every citizenship approved by the government of Saint Lucia. 'Without any hesitation, when the labor party resumes office, we will reinstate the net worth requirement and will undertake another due diligence assessment on each and every application granted under the United Workers Party (UWP) with our promise to revoke any passports of applicants, who do not meet the $3 million net worth requirement or does not meet the strict due diligence requirements which Saint Lucian's expect. Applicants applying for citizenship in Saint Lucia should be warned that when the SLP is returned to office, we will also demand that all citizens who did not donate the full contribution amount of USD 200,000, will be compelled to top up the contribution that they made at the time of becoming citizens. For the sanctity of our citizenship, we do not tolerate any applicants who do not meet the first-class standard that we expect from individuals seeking citizenship in Saint Lucia.'
The Caribbean continues to experience a surge in demand for its CBI program, the benefits of dual nationality, a second passport, visa-free travel, investments, and wealth planning. With the advent of COVID-19, CBI participating Caribbean countries have facilitated half-priced COVID-relief bond, family reunification/qualifying dependent changes and temporary reduce contributions to the program. This is a further opportunity to impact work, family, economic viability and much need capital investment in the Caribbean , changing lives, improving infrastructure, and a direct source of foreign exchange.
CBI has significant present and future economic fortunes for the Caribbean and every effort must be made to protect its credibility and viability.
Grenada continues to take the lead with the principles of natural justice against 'agents that were manipulating CBI citizenship at way below government-authorized rate structures under the real estate option," said Sam Bayat, chief executive officer of Bayat Group. And meantime, "there is not a unified framework within the Organization of Eastern Caribbean States (OECS) to root-out fraudsters and agents jumping from one island to the other practicing their craft, participating CIP countries must do a better job at enforcing CIP legislation and the rule of law."
Key to this are applicants that under-pay and/or succumb to the frenzy of discounts/schemes by agents and eventually leads to defrauding governments of much-needed revenue, while a small section of agents escapes penalty living happily ever after.
'We are now investigating, and we are seeking the support from our friends regionally and internationally to deal with the proprietors of that particular project because we know that through the program, they have collected significant sums of money,' said Bayat. And given his legal background recommends 'the need for [Caribbean] citizens and industry professions to call to account and voice their disapproval at fraudulent activities detrimental to the industry, with remedial action.'
Grenada Citizenship By Investment
Grenada has several reasons to be a favorite among high net-worth individuals. Having restructured, redeveloped, and re-launched its citizenship by investment program in 2013, the Caribbean island-nation has become a popular second citizenship option, particularly among those with larger families. Through Grenada's Program, successful applicants can obtain citizenship, and later, a passport that allows visa-free or visa-on-arrival travel to more than 140 countries and territories.Beyond the benefits of economic and international freedom, Grenada also offers many lifestyle perks to those who decide to call it home. Affectionately known as the Spice Island due to its rich heritage of growing and trading spices, Grenada basks in a year-round tropical climate with cooling trade winds that make the many hours of sunshine all the more pleasant. It also boasts excellent healthcare and education systems and is among the safest nations in the Caribbean. Incredible scenery, rich biodiversity, exquisite cuisine, and a welcoming community only add to this tri-island paradise's lure.
Benefits of Grenada Citizenship
The Grenada citizenship by investment program provides an opportunity to apply for a Grenada passport and a huge range of benefits including:
Visa-free or visa-on-arrival travel to more than 140 countries and territories
Ability to pass on citizenship to future generations
The option to apply as an investor under the United States' exclusive E-2 Visa Program
Citizenship for life, with the right to live and work in the country
Right to hold dual citizenship
Investment Options
Citizenship by investment in Grenada is available through two options:
Option 01 The National Transformation Fund
The National Transformation Fund NTF was established to assist the transformation of Grenada's economy into one that is diversified, resilient, and prosperous. Due Diligence, application and processing fees apply.
Main applicant USD 150,000
Family up to four members (except parents and grandparents under 55 and siblings): USD 200,000
Option 02 Pre-Approved Real Estate
There are two options available to applicants who want to invest in real estate in Grenada. In both cases, the investment must be held for a period of five years from the date citizenship is received. Due diligence, application and processing fees apply.

Joint investment in pre-approved tourism accommodation: USD 220,000
Independent investment in pre-approved real estate: USD 350,000Under both options, the following Government Fees apply:

Main applicant USD 50,000
Family of up to four people (except parents and grandparents under 55 and siblings) USD 50,000
Additional family member (other than parents and grandparents under 55 and siblings) USD 25,000
Parent or grandparent under 55 USD 50,000
Sibling USD 75,000
Citizenship by investment – Pros and Cons
Arguments in favor
Investors (especially from developing countries) often look for more freedom to travel as well as a safe country where they can relocate for tax purposes or other reasons (e.g., political instability in their home countries). Realizing those needs, many jurisdictions created programs that allow investors to get passports if they make certain investments in those jurisdictions. In addition to meeting the needs of investors, such programs benefit the economies of the jurisdictions organizing them. In this regard, Vrinda Grupta, the managing partner of Vazir Group, noted: "The Caribbean countries, especially, have ended up benefiting from these schemes. The economies of St. Kitts and Grenada, for example, have really benefited because of citizenship-by-ownership and visa-free access."
Arguments against
Critics of citizenship by investment programs argue that such programs (i) may pose a risk to the security of the countries organizing them and (ii) may lead to societal issues.
The security risks posed by citizenship by investment programs relate to the possibility that criminals (e.g., individuals involved in money laundering) may "purchase" second citizenship in order to protect their assets or avoid justice. In this context, Sven Giegold, a member of the European Parliament, pointed out that "Visas and naturalization in Europe should depend on integration and residence, not on one's wallet."
Pertaining to the societal issues caused by citizenship by investment programs, many people and political groups in the countries organizing such programs may find it socially unfair that individuals who have never lived in the countries concerned can become their citizens. This, in turn, may lead to social protests and a raise of right-wing populist parties.
Dave Chappelle Grenadian Roots
Shervone Neckles

Grand Etang Lake

Sign Up To Be Notified Of New Articles