Superstar R&B Artist Official Angello
Allister Amada Spoken Word Contest Winner
Lilian Langaigne contest winner
Jenson Mitchell aka Highroof Spirit Lead Spoken Word Piece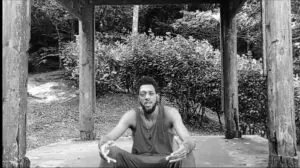 Alex Bubb voted Most Favorite Protrait Artist
Ellington Nathan Purcell aka "Ello"
A must watch Spoken Word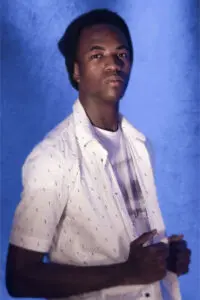 Often in our lives when we ponder being happy, we think of it in relation with someone else. As individuals, we hold the power to our exuberance having the right to enthusiasm no matter what life throws at us.
What is happiness?
Google defines happiness as "the state of being happy," to me the term happiness means having a peace of mind anytime, anywhere. It is a feeling of serenity and completeness with one's self and the people or things surrounding us. Happiness is about sharing with others the intangible things we hold dear to our hearts. For example, giving thanks for seeing another day, having a family to love and who loves us, the sensation of being alive and enjoying life, being able to help those in need. As a result, happiness allows us to smile when situations threaten to overwhelm us and make us question our worth. It is about being the best positive version of ourselves that we can be.
Whose right is it to be happy?
Every human being from all levels of society has the right to happiness and need no one's permission. Our peace of mind is not dependent on another perspective. When life throws conditions and stumbling-blocks at us, we must remember that these pitfalls are not permanent. Family members or friends can boost our happiness through love and support, however, only we ourselves can generate such feeling in the first place. If primarily we do not decide whether we want to be happy, no amount of attachment human or material can accomplish that goal. If happiness depends on the finest things in life or perfection, then we are fooling ourselves. Such emotion will become dysfunctional after a while. We own the rights to our happiness. The key to us living joyously lies within us, not with outside forces or beings.
Some people bask in the unhappiness of others. If that one person they detest is burdensome, their happiness knows no bounds. Dedicating your time and effort into making another miserable is not owning your happiness, it is sinking deeper in the abyss of despair. It is disguising your hatred skillfully. Many people stay in a false happiness while portraying a blissful life. Most persons blissful persona turns to disdain, loathing, and hatred as soon as things take a dive south for them. Especially if things start looking up for a rival of theirs, hence, it is important no one holds sway over what makes you feel good inside. Do not lose power over your state of mind or well-being, wearing a frown for their sake.
It is said that how you look on the outside does not define how you feel inside or who you are as a human-being. A person can be happy as a lark outside and seething in rage, malevolence, and spite on the inside; while another can look horrid and mean outside but sweet and tender on the inside. You see what we have within defines what we portray without. Our true self will manifest itself eventually.
The emotions you display on the outside be it good or bad can either be enhanced by some or rejected by others. Which makes owning your happiness a must achieve goal, a lifelong quest. All over the world and wherever you go, somebody wants to be rescued. Be it from an abusive boyfriend/girlfriend; an uncomfortable work environment; a failing marriage; or a crumbling business. Each one's answer to these occurrences is to find someone to correct the situation. Often you find people looking for happy ever after in places that only erects no happiness around signs. To be frank, we accept it from anyone offering even if that person is incapable of the feelings themselves. We first must seek our own happiness as individuals before anyone else can make us happy. We must seek on our own that which we seek from others.
Written by Anonymous residing in Mt. Parnassus
Stay tuned for Part Two – Can a state of Unhappiness lead to a sincere appreciation of Happiness?
Dave Chappelle Grenadian Roots
Shervone Neckles

Grand Etang Lake

Sign Up To Be Notified Of New Articles