Superstar R&B Artist Official Angello
Allister Amada Spoken Word Contest Winner
Lilian Langaigne contest winner
Jenson Mitchell aka Highroof Spirit Lead Spoken Word Piece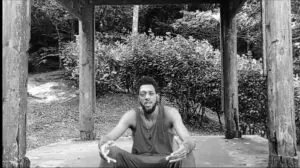 Alex Bubb voted Most Favorite Protrait Artist
Ellington Nathan Purcell aka "Ello"
A must watch Spoken Word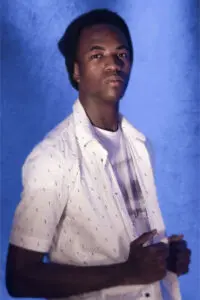 Grenadian citizen Inga O'Neale has been appointed Civil Court judge in King's County Brooklyn New York. Inga is an immigrant born on the island of Antigua to Grenadian parents, a proud American citizen and long-time Brooklynite. At a very young age, it became necessary for Inga's family to relocate to different islands in the Caribbean as her father's job required, moving from Antigua to Nassau, then on to St. Kitts and finally settling in Grenada, where she spent her formative years. Inga's parents both came from large families with humble beginnings and did not have the opportunity to attend college but knew the importance of a higher education. Throughout their upbringing, Inga and her older brother were held to the highest academic achievement standards, always pushed to work harder to attain more in life.
Inga's parents taught her and her brother from a young age to treat everyone regardless of their background with kindness and the utmost respect, always, instilling high moral values applicable in all facets of life. Growing up in the Caribbean along with the support of a solid family foundation cultivated a strong work ethic, high professionalism, determination and a deep sense of community, commitment, and service, which make Inga the person she is today.
Inga's maternal grandmother, the matriarch of the family, took the bold steps of emigrating from Grenada to Brooklyn in the 1970's in search of more opportunities for herself and her family, trail blazing the path for Inga's maternal grandfather, aunts and uncles. Like many immigrants and immigrant families, when Inga moved to New York in her late teens, she too left a cocoon of belonging and familiarity to establish a living in a whole new world away from her parents and friends, where nearly every experience and connection was now unfamiliar.
Even as a child, Inga always knew that she wanted to have a career serving others. She attended SUNY at Stony Brook where she discovered that her true career path was in the field of law. Her pursuit to become the first lawyer in her family was unwavering. Filled with determination, she earned her Bachelor of Arts degree in English Literature and History in three years rather than four years. Thereafter, she went to Hofstra University School of Law.
During law school, Inga interned with a Supreme Court Justice and the Law Department at the Kings County Supreme Court, Civil Term in downtown Brooklyn. The first time Inga ever set foot in a courthouse was during this internship. She credits this experience as her inspiration to work within the court system. Inga saw how important it was as a black female attorney to not only represent members of under-served communities, but also to make a difference addressing any inequalities in the justice system by being part of the court's legal system serving all communities.
Inga was also a student advocate in her law school's Child Advocacy Clinic. As a student advocate, Inga represented children in cases involving allegations of abuse and neglect. These experiences fueled a desire in Inga to ensure that all are ensured proper legal services and are treated with compassion by the court system.
Dave Chappelle Grenadian Roots
Shervone Neckles

Grand Etang Lake

Sign Up To Be Notified Of New Articles