Superstar R&B Artist Official Angello
Allister Amada Spoken Word Contest Winner
Lilian Langaigne contest winner
Jenson Mitchell aka Highroof Spirit Lead Spoken Word Piece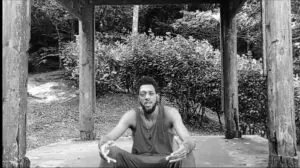 Alex Bubb voted Most Favorite Protrait Artist
Ellington Nathan Purcell aka "Ello"
A must watch Spoken Word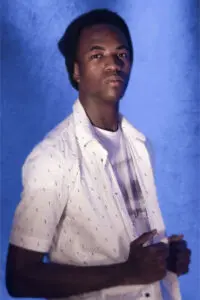 Jean Augustine PC CM OOnt CBE is a Grenadian Canadian educational administrator, advocate for social justice, and politician. She was the first Black Canadian woman elected to the House of Commons. From 1993 to 2006, Augustine was a Liberal member of the House of Commons of Canada, representing the riding of Etobicoke Lakeshore in Ontario. She served as a member of Cabinet from 2002 to 2004. Before her election, she had been a school principal. Augustine served as the Parliamentary Secretary to Prime Minister Jean Chrétien from 1994 to 1996. She was also Minister of State for multiculturalism and the status of women from 2002 to 2004.
Jean Augustine was born on September 9, 1937. She is from Happy Hill, St. George's Grenada. Jean attended Happy Hill primary school then later attended Mother Rose School aka St Louis Girls Roman Catholic School. She also attended St. Joseph Convent prior to immigrating to Canada in 1960 under the West Indian Domestic Scheme. She studied at the University of Toronto where she obtained a Bachelor of Arts and a Master of Education degree. After university she worked as an elementary school principal with the Metropolitan Separate School Board in Toronto. She was also actively involved in Toronto's Caribbean community sitting on the first committee to organize the Caribana Festival in 1967.
She became engaged in numerous organizations for education and social justice, serving with the National Black Coalition of Canada, the Urban Alliance on Race Relations (UARR), the Board of Governors of York University, the Board of Trustees for The Hospital for Sick Children, the Board of Directors of the Donwood Institute, the Board of Harbor front, and Chair of the Metro Toronto Housing Authority. She was also named National President of the Congress of Black Women of Canada in 1987.
In the 1993 federal election, Augustine became the first Black Canadian woman elected to the Parliament of Canada. She served three terms as Chair of the National Liberal Women's Caucus. In February 2002, Augustine was elected Chair of the Standing Committee on Foreign Affairs and International Trade. While in office, Jean Augustine was solely responsible for championing legislation to recognize February as Black History Month in Canada with a unanimous vote of 305–0 in 1995. This statement allowed Canadians to honor their Black history during the same time that their Americans had for generations.
This Daughter of the Soil was the first Black Canadian woman appointed to the federal cabinet. On May 26, 2002, Jean was appointed Secretary of State Multiculturalism and Status of Women. In December 2003, she was re-appointed to the new Cabinet as Minister of State. In 2004, she was appointed to the position of Assistant Deputy Chair of Committees of the Whole, making her the first Black Canadian to occupy the Speaker's Chair in the Canadian House of Commons. Augustine was the founding chair of the Canadian Association of Parliamentarians on Population & Development, chair of the National Sugar Caucus, chair of the Micro-credit Summit Council of Canadian Parliamentarians, chair of the Canada-Slovenia Parliamentary Group, and chair of the Canada–Africa Parliamentary Group.
On November 28, 2005, Augustine announced her intention to retire from the House, saying that she would not be a candidate in the 2006 Canadian election. She endorsed Liberal Michael Ignatieff to succeed her. In 2007, Augustine was nominated by the Government of Ontario to become the first Fairness Commissioner, a position created to advocate for Canadians with foreign professional credentials. Augustine retired from the position of Fairness Commissioner in March 2015. In 2007, Augustine donated her personal records to the Clara Thomas Archives and Special Collections at York University. "Pushing buttons, pushing stories" is a digital exhibit of Augustine's personal political buttons. In 2008, the Jean Augustine Chair in Education was established in the Faculty of Education at York University.
Her Accomplishments – Honors and Awards:
In 2021, Augustine was given the Lifetime Achievement Award from Maclean's Magazine, as part of its 12th annual Parliamentarians of the Year awards.
Augustine was awarded an Honorary Doctor of Laws from her alma mater, University of Toronto. In 2009, she was awarded an Honorary Doctor of Laws from McGill University. In 2017, she was awarded an Honorary Doctor of Laws from Trent University.
She has received the YWCA Woman of Distinction Award, the Kay Livingstone Award, the Ontario Volunteer Award, an African Canadian Achievement Award (Pride News Magazine), the Rubena Willis Special Recognition Award, and the Toronto Lions' Club Onyx Award.
In 2009, she was made a Member of the Order of Canada "for her distinguished career as an educator, politician and advocate for social justice in Canada".
She was appointed Commander of the Order of the British Empire (CBE) in the 2014 Birthday Honors for services to education and politics in Grenada, from which she had emigrated 54 years previously.
The Jean Augustine Scholarship Fund was named for her, which she helps support with fundraising. It assists single mothers to undertake post-secondary study at George Brown College.
Jean Augustine Secondary School in Brampton, Ontario is named for her.
Toronto District School Board (TDSB) Girls' Leadership Academy
See more of Jean Augustine videos in our Gallery on our website.
3,639 Comments