Robert Angello Finley aka Official Angello
Grenada's Top R&B Artist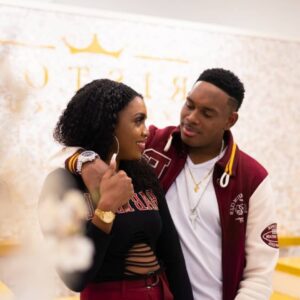 LOVING YOUR CRAFT
Grenada TOP TALENT Competition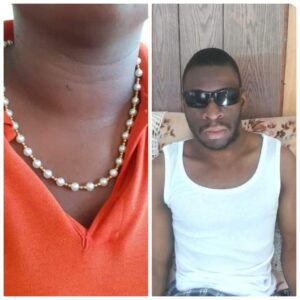 Hand Made Craft
Grenada TOP TALENT

Liliana Gabriela Lera Langaigne is a sixteen-year-old from St. George's Grenada who currently attends St. Joseph's Convent. She is in form five and is preparing for the CXC exams. Liliana stated that she is proud to be a student of SJC, a past student of St. Louis Girls R.C and St. John's Street Pre-School.
She is the proud daughter of Alicia Alexis and Leroy Langaigne. "They have spent their lives contributing positively to society." Her mom Liliana is a teacher at St. Louis Girls R.C and her dad Leroy is a Superintendent in the Royal Grenada Police Force. Liliana has three other siblings, Liandra, Desire and Doyle.
Liliana wants to give a special shout out to her favorite aunt Patricia Alexis who has a disability. Liliana stated, "aunty Patricia is a mentally challenged person. Whenever she is experiencing an episode and I can't sleep, I tend to get up and lose myself in a bit of art or study in another subject area."
She is currently pursing visual art at the CXC level. "The expressive art forms I have been focusing on are drawing and sculpting which require painting. My present focus is architecture, which I would like to pursue sometime in the future. Currently, I have been producing art pieces on European architecture here in Grenada."
We asked this Daughter of the Soil what her plans for the future are, she respond stating, "From a very young age, I've had a very good connection with little kids and babies. In the future, I wish first of all to be a pediatrician or someone along that realm of career. My second choice is as an architect. Definitely, art will be done at my leisure."

We also asked her what led her to enter the competition, "I was notified about this competition by the first winner of I AM GRENADA, the painting aspect. She saw some of the art pieces I created before and encouraged me to enter. I highlighted my weak area in art to her which was painting but she advised me that the next round of competition will be on hand crafting. I had finally got the chance to show off my talent to Grenada and also got to practice at the same time. Sculpting is not as easy as one may think because I like a neat finish. It was the first time I tried making something that had a part that hangs. You know what gravity does?"
Liliana wants our audience to know that no matter the challenges she faced with this piece of art, that she likes it. It was a matter of very little time, pooling ideas as she worked and prayed that the end product looked good. She is grateful to God for giving her all the talents she possesses and express heart-felt thanks to 'I Am Grenada' for giving her this wonderful opportunity. Sincere thanks to everyone who voted for her. To her fellow competitors, don't stop using and improving your talents.
With this prize, Liliana will utilize the money to aid her in buying art supplies which can be quite expensive. "I definitely can invest in art, CXC passes, papers, booklets and extra art classes. I will try to ensure my success in the CXC art examination."
"I hope for many opportunities like this. Opportunities are where success starts."
310 Comments
Hendy George

Shervone Neckles

Grand Etang Lake

Sign Up To Be Notified Of New Articles