Robert Angello Finley aka Official Angello
Grenada's Top R&B Artist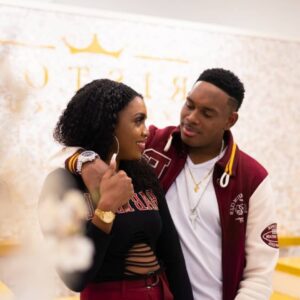 LOVING YOUR CRAFT
Grenada TOP TALENT Competition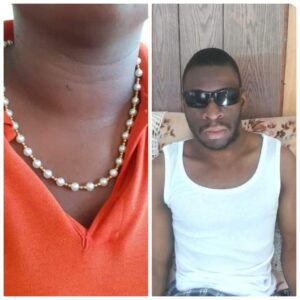 Hand Made Craft
Grenada TOP TALENT

Shervone Neckles is an interdisciplinary artist, educator, and community worker. Her work draws inspiration from the duality and transitional nature of her Afro-Grenadian American identity. Neckles' practice combines mixed media techniques of printmaking, textiles, book arts, sculpture, installation, and social investigations to further explore concepts of past and present-day colonialism, notions of provenance as it relates to origin, authorship, and ownership.
Shervone was born in 1979 in Huntington, New York to parents of Grenadian descent and raised in East Flatbush, Brooklyn, New York. She has earned an MA from Teacher's College, Columbia University, MFA from Queens College and BFA from The College of New Rochelle. When asked, how does she self-identify? She replied, "I am a first-generation Afro Caribbean American born to Grenadian parents. Raised in Brooklyn, New York. I'm an interdisciplinary artist, educator, community worker, art administrator, wife and mother currently residing in Queens New York."
"My parents really internalized Grenada once they decided they were going to leave home … and I realized that they basically passed on that inscape, that longing to me," she said. "I really think that's part of being a first-generation child. You tend to carry some of your parents' longings; you carry their torches."
In 2004, she developed the Red Rag Rosie character, a young black girl rendered in silhouette from whose perspective the viewer follows from childhood to motherhood. She created this character to fill a void frustrated by the lack of positive representations of herself in children's literature. Neckles' inspiration for Red Rag Rosie was inspired by the Grenadian masquerade tradition known as Jab Jab—where masqueraders cover themselves in molasses, burnt cane, or black grease, as a display of racial pride, and march through the streets during Jouvet morning Carnival festivities with chains, ropes, and serpents. A folkloric tradition that references historic acts of resistance demonstrated by the enslaved, indentured workers and others oppressed in the Caribbean.
In her earlier work, this Daughter of the Soil produced artist books on political themes such as the 1983 American invasion of Grenada (Operation Urgent Fury); the threatening sensation of a computer cursor placed over the image of a soldier (A Soldier's Story); and Thread-n-tru; among others. In the 6@30 exhibition catalog, published by Flushing Town Hall, the writer E.A.Durden noted: "Neckles reminds us that the events we allow to happen and the stories we choose to tell, versus those we choose to deny create layers of our present moment and our future as well."
In an interview she was asked, in what ways does her Grenadian heritage influence her work and life? "I tend to use my Grenadian heritage as a starting point. From that knowing, familiar space, I attempt to make sense of the world and create my own interpretations of it…."
Hendy George

Shervone Neckles

Grand Etang Lake

Sign Up To Be Notified Of New Articles