Superstar R&B Artist Official Angello
Allister Amada Spoken Word Contest Winner
Lilian Langaigne contest winner
Jenson Mitchell aka Highroof Spirit Lead Spoken Word Piece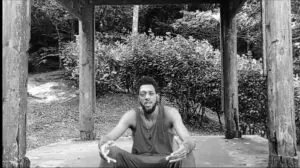 Alex Bubb voted Most Favorite Protrait Artist
Ellington Nathan Purcell aka "Ello"
A must watch Spoken Word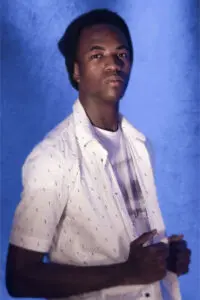 A Christian, a true child of God is one who loves the Lord, lives by his example, and obeys his commandments. They are humble, kind, generous, filled with understanding, and loves others as the Lord loves them. Daily, their lives consist of teachings from the holy spirit and the laws given to them in the holy book, the Bible. 
They see and understand things from a Christ like perspective and not how the canal mind perceives it. Even when their enemies hurt them repeatedly, they never retaliate as this is recommended by God. Instead, they feed them, clothed them, and pray for them having a humble spirit while doing so. 
A child of God creates peace where war is eminent or raging. It is important they seek the father's intervention and guidance in all areas of their lives. The spiritual life and Godly living of a Christian shows in everything he does and shines like a beacon. This is sometimes admired by some and despised by others in the same manner. 
Though it is a hard life to live, a child of God stands firm in his/her belief of all things holy and Christ-like. Joy and peace with the second coming of the King of Kings brings them comfort at a time when many are troubled. Constantly praising and praying to the Messiah keeps them from taking quarrelsome digs at other persons who might not fit into their circle. Persons who would have done them wrong directly or indirectly. 
 A Christian who understands what Jehovah requires of him or her will never use the word of God in any evil vise to hurt others. Whether emotionally, verbally, or spiritually. Such a person will use the word to enlighten and bring others to the presence and glory of God. They make it their duty to spread the kingdom of God abroad so other persons will know who he is and of his love and affection for all of humankind. 
Because the father who created us all loves his children so dearly and every good thing given to them comes from above through his mercies and grace as blessings, Christians knows that their living is by faith and not luck. Luck has nothing to do with how they live their lives. 
 Every aspect of a true Christian's life is directed by God, His Son, The Holy Spirit, and is lived as a replica of Jesus Christ and him crucified. 
MODERN DAY CHRISTIANS 
Take me back to the Hebrew days of Christianity that is what I often say. It was much easier to serve God in those days and people meant it when they gave their hearts to Jehovah. Now it is more complicated and confusing as it is harder to tell who is truly serving God; who is pretending; and who is still an unbeliever. 
In my day-to-day dealings with Christians of this modern age I wrestle with their perception of what Godly living or serving the master is all about. My observation of the behavior, speech, and attitude of these new age Christians leaves me baffled and is quite different from what the bible expect of anyone giving his or her heart to Jesus Christ. 
This is a list of my observations 
They tend to boast of themselves a lot. 
God speaks against such tendencies in his word and I quote; JAMES4:16- "As it is, you boast in your arrogance. All such boasting is evil." 
PROVERBS 27:2- 3 says and I quote "Let another praise thee and not thine own mouth; a stranger, and not your own lips. A stone is heavy, and the sand weighty, but a fool's wrath is heavier than them both." (King James Version) 
EPHESIANS 2:8- "For by grace you have been saved through faith. This is not your own doing it is the gift of God."  
The things modern day Christians boast of is so petty and unbecoming of God that at times I wonder at the god they serve and the bible they read from. They have formed this opinion that their place in heaven is already set so nothing else is required of them. God says in his word in (2 Corinthians 11:30) that if we should boast, we should boast of the things that show our weakness.  
  2. loves their fellow churchgoers and not humanity in general. 
Often, I see new age Christians gathering shutting out the rest of the world or should I say shutting out unbelievers. In his word God gives strict instructions as it pertains to love. 
ROMANS 13:8 says "Owe no one anything except to love each other; for the one who loves another has fulfilled the law." 
1 CORINTHIANS 13:4-5 says "Love is patient, love is kind. It does not envy, it does not boast, it is not proud. It does not dishonor others, it is not self-seeking, it is not easily angered, it keeps no record of wrongs." 
1 CORINTHIANS 13:2 says "If I have the gift of prophecy and can fathom all mysteries and all knowledge, and if I have a faith that can move mountains, but do not have love I have nothing." 
1PETER 4:8 says "Above all, love each other deeply, because love cover over a multitude of sins." 
PROVERBS 3: 3-4 says "Let love and faithfulness never leave you' bind them around your neck, write them on the tablet of your heart, then you will win favor and a good name in the sight of God and man."  
Have you notice how these same Christians share the word of God with fellow church members who already know it but seldom with sinners. Then to, they are so unforgiving towards unbelievers and break away Christians that they often dam their souls to hell. It makes me wonder if at all they have the love of God in them or is even capable of spreading the good news about the bible and the coming of the Prince of Peace. 
  3. they are loud, boisterous, and lawless in speech and demeanor. 
The bible has a few things to say about such rowdy behavior these Christians should take heed of, they are; 
2 THESSALONIANS chp2 vs 3 it says "Let no man deceive you in any way. For that day will not come unless the rebellion comes first, and the man of lawlessness is revealed. The son of destruction." 
2 THESSALONIANS 2:7 says "For the mystery of lawlessness is already at work. Only he who now restrains it will do so until he is out of the way." 
MATTHEW 24:12 says "And because lawlessness will increase the love of many will grow cold." 
PHILIPPIANS 2 vs 3-11 "Do nothing from rivalry or conceit, but in humility count others more significant than yourselves. Let each of you look not only to his own interests, but also to the interests of others. Have this mind among yourselves which is in Christ Jesus, who, though he was in the form of God, did not count equality with God a thing to be grasped, but made himself nothing, taking the form of a servant, being born in the likeness of men." 
Jesus Christ himself became a servant serving humanity to teach the true meaning of humility. 
  4. holds a grudge longer than any sinner I know. 
It is common knowledge that it is in a sinner's nature to sin, which includes, but is not limited to holding grudges. In the case of the Christian person the opposite must be reflected.  
When dealing with grudges God in his word has this to say to his children. 
EPHESIANS 4;31-32 "Let all bitterness and wrath, and anger, and clamor, and slander be put away from you, along with all malice. Be kind to one another, tender hearted, forgiving one another, as God in Christ forgave you." 
ROMANS12:17-21 "Repay no one evil for evil, but give thought to do what is honorable in the sight of all. If possible, so far as it depends on you, live peaceably with all, Beloved, never avenge yourselves, but leave it to the wrath of God, for it is written, "vengeance is mine, I will repay, says the Lord." to the contrary, "if your enemy is hungry, feed him; if he is thirsty, give him something to drink; for by so doing, you will heap burning coals on his head." do not be overcome by evil, but overcome evil with good." 
God does not expect his children to reward evil with evil but reward evil with good. They are also required to shun the very appearance of evil. 
  5. they refuse to comply at times with the law of the land especially in the work place. 
Even the bible gives strict instructions to us to obey our masters, not as men pleasers but as one knowing we have a master in heaven. These new age Christians refuse to see it that way to them it is their right to challenge every rule handed down by the boss. Let us see what God has to say about obeying our masters.  
As pertains to the land the bible says in ROMANS13:1-7, "Let every soul be subject unto the higher powers. For there is no power but of God: the powers that be are ordained by God. Whosoever therefore resisteth the power, resisteth the ordinance of God: for rulers are not a terror to good works, but to the evil. Wilt thou then not be afraid of the power? Do that which is good, and thou shall have praise of the same: For he is the minister of God to thee for good. But if thou do that which is evil, be afraid; for the beareth not the sword in vain: for he is the minister of God, a revenger to execute wrath upon him that doeth evil. Wherefore ye must needs be subject, not only for wrath, but also for conscience's sake. For this cause pay ye tribute also: for they are God's ministers, attending continually upon this very thing. Render therefore to all their dues: tribute to whom tribute is due; custom to whom custom; fear to whom fear; honor to whom honor." 
Of course, Paul was speaking to an era where government was more conscientious of the plight of its people. Nowadays we must wonder if God really send the powers that be, still the bible's instructions is clear. 
When it comes to obeying our masters God's word says.  
EPHESIANS6:5 says "Servants, be obedient to them that are your masters according to the flesh, with fear and trembling, in singleness of your heart, as unto Christ." 
Now listen to what verses 6, 7 and 8 have to say. ("Not with eyeservice, as men pleasers; but as the servants of Christ, doing the will of God from the heart; With good will doing service, as to the lord and not to men: Knowing that whatsoever good thing any man doeth, the same shall he receive of the lord, whether he be bond or free.") 
We sometimes wonder why things are not going the way we want them to. If we look at these verses and try to understand them, we will see why. When we fail to obey our bosses, we fail to obey God according to what the bible is saying to us. 
Consequentially if as a Christian you fail to obey God's law the result will be catastrophic spiritually. God will for us is complete submission to his ways and laws. An acceptance of his commandments. Yet as a loving father his desire is not to force or bend us to his will but that all should do so willing. 
Everywhere in the bible it speaks of God's unconditional love towards his children. His promises and purpose for our lives. Our father never breaks his promises and always keeps his word. He is honesty and truth every time. His ways are not our ways; his thoughts not our thoughts, and his words never returns to him void. 
When we decide to become followers of Christ Jesus, we automatically make the choice to trust and obey him. We also have decided to acknowledge him in all we do and lean not unto our own understanding bearing in mind on our own we understand nothing except Jesus be in us and we in him and have his understanding of all things spiritual. 
Followers of Christ love the Lord unconditionally and shares that love with everyone they meet, however, with new age Christians reverse is the case. The love is partial so is their service to God. 
So, unless there is another universe created by another god that these new age Christians are serving, please, please take me back to the Hebrew days when people served the one true and living God, YAHWEY aka YHWH. 
Written by an employee of the Bus Terminal
Dave Chappelle Grenadian Roots
Shervone Neckles

Grand Etang Lake

Sign Up To Be Notified Of New Articles