Robert Angello Finley aka Official Angello
Grenada's Top R&B Artist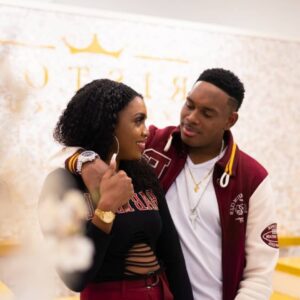 LOVING YOUR CRAFT
Grenada TOP TALENT Competition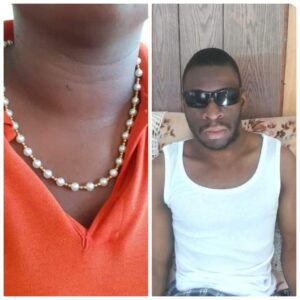 Hand Made Craft
Grenada TOP TALENT

The other day due to work, I found myself in an environment at time that I shouldn't have been in. I was confronted and threatened. The situation was aggressive and I had to rely on my years of training. No one knew where I was. And it looked like I was going to have to go "hands on" just to try and get out safely. That was some of the best de-escalation work that I have ever done in my life. While I was thankful that I was able to get out unscathed, it wasn't until much later that I got the chance to process it.

So what did I learn? I learned that my spiritual development has progressed to a place where I am happy…I'll explain in just a minute. While it is true that I did crisis work for 2 decades, there was a rush that I got and a bit of ego associated with it. I am good in a crisis. I fact, I am great. I bring calmness and direction that makes people believe that everything is going to be alright. But back to my development. As I was literally told that I was going to be killed, I found myself thinking about how wounded this man must be. Intoxicated and unprovoked, this man was full of rage. I truly believe he would have killed me had he not been restrained by his neighbors. The whole time, there was an overwhelming sense of sadness for this man.

Maybe if things went down differently, I wouldn't feel this way. But I kept blessing him in my mind and showing him respect as a man, even while he was saying the most despicable things. I keep thinking about him and wonder what's happened in his life that causes him such internal distress? This is a very different me from the past. My wife would often tease me about being a robot, being unaffected when dealing with ungodly situations and people. Talking about a suicide for example, like it was asking her what she wanted to watch on TV.

This man wanted to hurt me. And all I wanted to do was love him. That is the mark of maturity that I am proud of. Sometimes some very good people do some very bad things. And sometimes, some bad people do the unthinkable. And at the end of the day, none of it will have anything to do with you. As we have all heard the saying, " We are all fighting a battle that no one knows about", it's true, and it's not for me to judge their behavior. For I am not fit to judge anyone.

The man I am at 56, is not the man I was at 46, let alone 26. And that's a beautiful thing. Because when this life is over, it matters to me that I showed compassion over chaos. Love over loss. And healing over hate. Yes, the world has some very serious problems. And not one of them will ever be corrected when ego is involved. And that is the true mark of maturity. 
Hendy George

Shervone Neckles

Grand Etang Lake

Sign Up To Be Notified Of New Articles