Superstar R&B Artist Official Angello
Allister Amada Spoken Word Contest Winner
Lilian Langaigne contest winner
Jenson Mitchell aka Highroof Spirit Lead Spoken Word Piece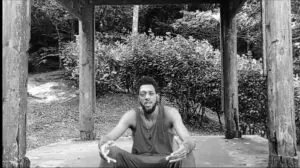 Alex Bubb voted Most Favorite Protrait Artist
Ellington Nathan Purcell aka "Ello"
A must watch Spoken Word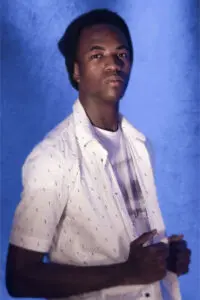 Aunt Jean Creams is the Caribbean Restaurant of choice in Hamilton, Ontario and surrounding areas. It is one of the first Caribbean Restaurants to group Jamaican Patties, Common Caribbean Dishes
such as Oxtail Meal, Curry Goat Meal, Jerk Chicken meal & ROTI's together with a full service Ice
Cream Parlour and delicious homemade cakes and ice cream desserts.
Hamiltonians are crazy about Aunt Jean Creams Meals and Treats and have shown their
appreciation by voting AJC GOLD WINNER in HAMILTON SPECTATOR NEWSPAPAPER –
Readers Choice Awards -Caribbean Restaurant Category. "We were really elated when we
received the call from Hamilton Spectator Newspaper notifying us yet again that we retained our 2021
title and was voted the winner in 2022 in Caribbean restaurant category. " The results are out today,
Sept 29, 2022: https://www.thespec.com/readerschoice/categories/restaurant/subcategories/caribbean-west-indian-restaurant
The restaurant which opened its doors on August 2018 is conveniently located at 36 Parkdale
Avenue North in Hamilton and provides delivery via popular restaurant APPS: Uber Eats, Door Dash
& Skip the Dishes.
Patron can expect authentic Caribbean dishes, savored and cooked to perfection. Proud owner,
Aunt Jean, runs the restaurant with her husband, Son and other family members. Her Caribbean background and love of Caribbean Meals comes from recipes lovingly passed down by her Grenadian Mother who taught her how to bake bakes by "fire below fire ontop" method using a coal pot; Aunt Lina of Hermitage, St. Patrick, who taught her to let meats "cuissonmere" translation: let meat cook slowly to get the best flavor. Older Brothers and sisters: especially Uncle Mikey who is known as the "Curry Goat" champion, Grandmother, Trinidadian Aunt, and other Caribbean islands relatives.
Caribbean recipes are not your typical recipe format, It is much like popular Soul Food recipes where
the result lies in the chef knowledge of (add lil bit of this and lil bit of that ). The restaurant prides itself
on serving meals that are moderately spiced so it can be enjoyed by children or adults who cannot
tolerate too much pepper. People requiring more hot sauces are encouraged to order extra hot sauce
on the side.
A Few of their signature meals are: MEAT LOVER ROTI, JERK CHICKEN POUTIN, CURRY
GOAT/OXTAIL/JERK CHICKEN meals – The restaurant full menu can be found on their website.
www.auntjeancreams.com. Aunt Jean, a proud resident of Hamilton has a deep appreciation for the
city where there is still a sense of close community & culturally diverse neighborhoods. The city is
rapidly expanding as more and more people fall in love with its character and migrate to its
neighborhoods. Aunt Jean Creams Restaurant will continue to serve great meals & excellent
service. Everyone is welcome, respected and appreciated.

36 Parkdale Ave. N. Hamilton, ON L8H 5W8 905-543-8008 www.auntjeancreams.com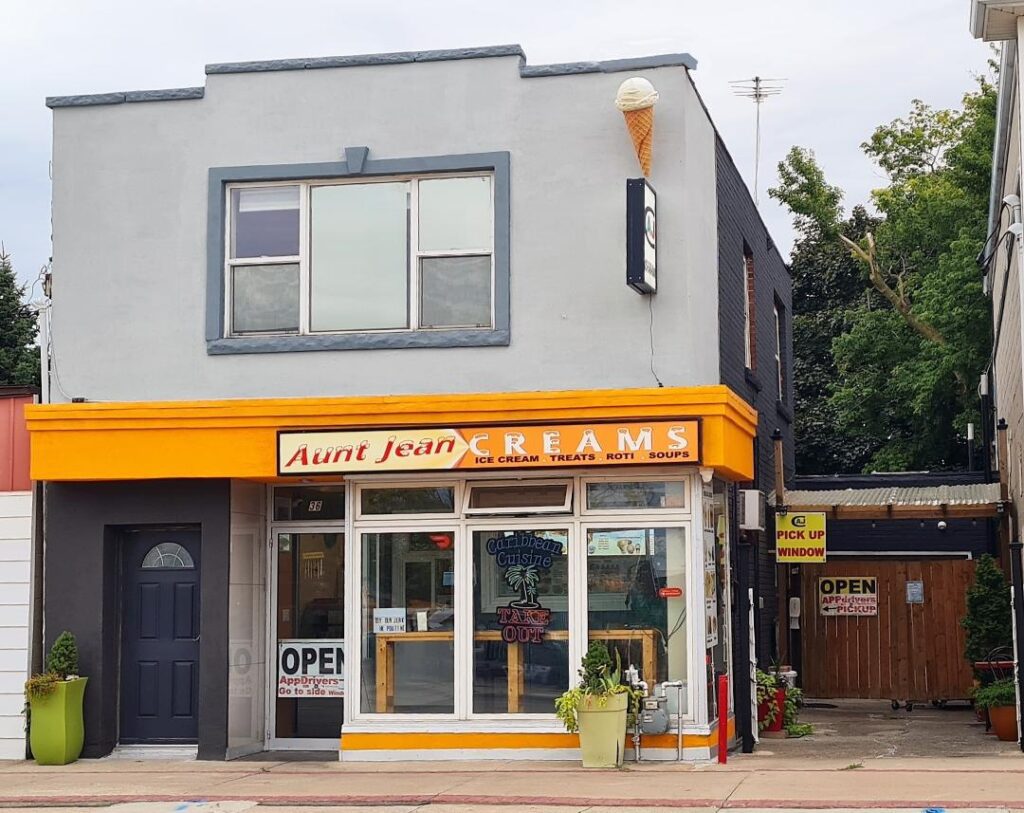 Dave Chappelle Grenadian Roots
Shervone Neckles

Grand Etang Lake

Sign Up To Be Notified Of New Articles