Superstar R&B Artist Official Angello
Allister Amada Spoken Word Contest Winner
Lilian Langaigne contest winner
Jenson Mitchell aka Highroof Spirit Lead Spoken Word Piece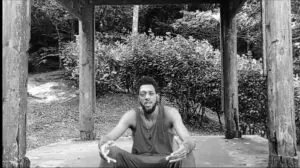 Alex Bubb voted Most Favorite Protrait Artist
Ellington Nathan Purcell aka "Ello"
A must watch Spoken Word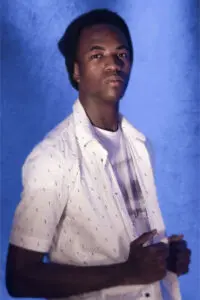 David Selwyn Gilbert of Marli, St. Patrick but resided at Redhead Street, Sauteurs.
A well-known builder and contractor, member of the Cursillo movement, President of the District 2 PTA and prominent member of the Catholic Community in St. Patrick's and Grenada.
who died on Sunday 3rd October, 2021
at the age of 65.
Left to mourn are:
His wife: Nichol Gilbert
Children- Alice, Kathy, Anastasia, Kelwyn, Keston, Caroline, Dr. Kellann Belfon and Colwyn
Step Children: Kai Vesprey, Maxim Vesprey and PC 980 Azzi Vesprey
13 Grandchildren: Sheneda, Khriya, Zenia, Kellisa, Jamal, Kestonna, Mia, Jaden, Arianna, Kelson, Kershaun and Tianna
3 Great Grandchildren
Adopted Mother: Lucian Noel
Siblings: Sylvia Fleming, Netha Gilbert in the USA, Cynthia Gilbert-Nelson, Marilyn Joseph, Dena Hercules and High Gilbert
Sons-in-law: Sensei Ryan Lewis and Anthony McCalla
Daughter in law: Anna Gilbert
Brothers and sisters in law: Leo Vesprey in the USA, Alban Vesprey in Canada, Bradley Vesprey in Aruba, Matthew and Martin Nicholas, Lydia Charles in the UK and Leonie Belfon in the UK
Close friends including: Paul Charles, Kingsley Daniel and family, Stephen and Hubert Whyte and Family, Lennox Richard and Family
Other relatives and friends including: the Principal, Staff and Students of the St Patricks RC School, Management and Staff of Hubbards, On the Spot, M&N Hardware, Co-op Bank Sauterus, Bishop Clyde Harvey, Fr. Andrew Barnard, Fr. Michael and Parishioners of St. Patrick's RC; Members of St Patrick's East and West NDC Family, Members of the Business Community of St. Patrick's, Kenny Lalsingh and Staff of Kalico, Members of Specto; Joe Gilbert and family, Ann John and family, Anthony Boatswain and family, Tillman Thomas and family, Jason Gilbert and family, the Vesprey family of St. Patricks, the Nicholas family of Mt Alexander, Friends and neighbors or Marli, Redhead Street and the surrounding areas.
Dave Chappelle Grenadian Roots
Shervone Neckles

Grand Etang Lake

Sign Up To Be Notified Of New Articles