Superstar R&B Artist Official Angello
Allister Amada Spoken Word Contest Winner
Lilian Langaigne contest winner
Jenson Mitchell aka Highroof Spirit Lead Spoken Word Piece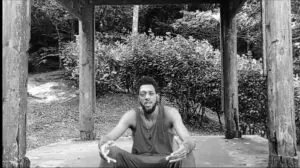 Alex Bubb voted Most Favorite Protrait Artist
Ellington Nathan Purcell aka "Ello"
A must watch Spoken Word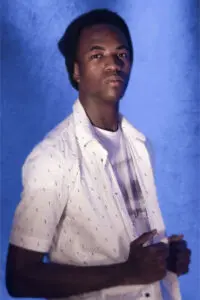 All the way from the small twin island of Trinidad and Tobago, Esther Sunrise Marcano, fondly known as Esther Sunrise. I began my art journey whilst drawing a beach shovel in a picture-book during the most exciting time in the preschool classroom. That's when I remembered the teacher looking over, as little me peered up into her eyes, anticipatingly awaiting why she had called my name, "Esther," she said softly and quite impressively, "How did you look at the shovel and draw it on your own so perfectly? As she smiled at me, "You've really got a gift for Art." That's how far my mind goes back with my Art. 
My Art Pursuit has been as long as I can remember. Professionally, I have been passionately pursuing Visual and Fine Arts & Design, upon passing for The Most Prestige High School here, Naparima Girls', and throughout my entire academic journey, it's amazing where passion inspires and takes you. 
Humbled to have achieved and maintained excellence, from receiving prize awards for the Highest in Visual Arts for Five Consecutive Years, amongst hundreds, and distinctions within the art-field, graduating with an Upper-Class Honors from a University BA in Visual Arts and Design. 
From My Artwork being held in Public Collections and big exhibitions with and in the National Museum of Trinidad and Tobago (NMAG) on multiple occasions, to being chosen to group exhibit with CARIFESTA Trinidad 2019, (Caribbean Festival of Arts, commonly known as CARIFESTA, is an international multicultural event organized on a periodic basis by the countries of the Caribbean. It was entirely held by Trinidad and Tobago in 2019 where all Caribbean Countries came to us here), to big group exhibitions with The Art Society of Trinidad & Tobago (ASTT) to personal feature exhibitions and being held in Private Collections at the TAW Art Studios, to even sending proposals to the Trinidad Airport Authority to display one of my Signature Installations, (previously exhibited in the National Museum), of a Pitch Installation, bringing one of the Nation's pride and the World's Largest Asphalt Landmarks, to the forefront, to inspire others. 
You know 'Life' has a funny way of being filled with surprises. Just before my eyes met this competition, i laid in silence, as the weary mind sunk in discouragement of all the rejection faced in life, as an artist. Remembering all the times I've worked for years upon years, diligently working, helping others, placing others first, myself last, trying to make ends-meet, struggling within, with the harsh reality of the lack of love, support, concern and consideration from society. 
Being an artist, without persistence, an undying fight on the inside, is difficult to live in today's society and being in a third-world country, in this economy. In the mind, it takes Strength, Faith and Consistency. Without these, we wouldn't keep believing in who we are and what we do. 
I should win because I believe in this cause. I believe in this purpose. I am a living testimony of who we are born to be, unapologetically and soulfully, Artists, and no amount of failure, struggle, rejection, disappointment, may come my way, I always am and forever will be CONFIDENTLY, UNSHAKEABLY, AN ARTIST, because we are born to Create A World Seen through The Eyes of Our Hearts, Minds and Hands. 
I should win as I desire to use the financial help, support and funding to invest in opening a physical space for upcoming and growing artists and artistes as there is so much talent yet little to no governmental support to an actual physical existence. It has been such a heavy burden and great desire in my heart to do so for many years, and I believe with this grand prize, it will not only bless myself but be a greater blessing for all in opening splendid avenues for others, and, warm so many others' hearts by placing a smile on their' faces, especially during these dark times. 
Now, I work as an Art Practitioner, exploring and experimenting, creating Traditional Artworks to Abstract, Modern, and Contemporary Artworks, implementing Multi-Media and Digital Art Tools throughout the years of my creative process. My recent works can be described as Abstract-Realism, layered with symbolism, authenticity, experience, and truth. These paintings are futuristic, inspirational, and modern. 
My love for Art also is the catalyst in bringing joy and inspiration to other emerging artists as I have worked as an Art Teacher and Mentor with multiple Schools across Trinidad, giving Art Classes both from 64-Plus Hours FREELY of my own time, in Community Service and Activities, to tutoring as young as 5 years old Children to Adults, as well as Virtual Art Classes over the past 7 years and on-going. 
While pursuing my BA Degree in Visual Arts and Design, I also pursued Interior Decorating in which I learnt and nurtured my passion for Interior Designing and Interior Decoration within the Art-field. Thus, I too currently pursue this love simultaneously. 
On another note, my artistic nature funds my creative hair-styling as I am widely known for my physical attribute, my long hair. This is where, I often enjoy sharing my designs and assisting friends and followers (hair tips) across my Social Media Networks. Thus, when at times I am not behind the paintbrush, the comb becomes my new tool in which I paint my masterpieces for others for Their Weddings, Birthdays, Parties, or any Special Occasion! 
Welcome on this Journey in Sharing Love, Light, Life, through My Art and Design World! 
Please support and follow me on Instagram & TikTok
Website: www.EstherSunriseOfficial.com 
esthersunriseofficial@gmail.com 
Instagram @esthersunriseofficial 
+1-868-707-1636/+1-868-655-2705 
Dave Chappelle Grenadian Roots
Shervone Neckles

Grand Etang Lake

Sign Up To Be Notified Of New Articles