Robert Angello Finley aka Official Angello
Grenada's Top R&B Artist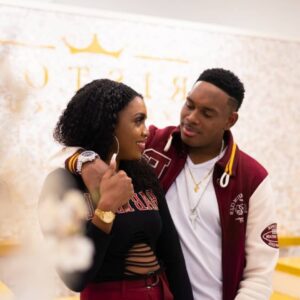 LOVING YOUR CRAFT
Grenada TOP TALENT Competition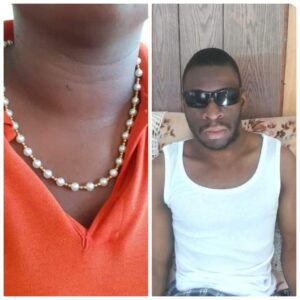 Hand Made Craft
Grenada TOP TALENT

On January 12th, 2020, the World Health Organization (WHO) confirmed that a novel coronavirus was the cause of a respiratory illness in a cluster of people in Wuhan City, Hubei Province, China, which was reported to the WHO on December 31st 2019.
As with the rest of the world, the COVID-19 pandemic is wreaking havoc on Grenada's economy, least not the ripple effects of a collapsed tourism industry. On March 20, 2020, the government announced a stimulus package to provide income support to small businesses, suspension of various taxes, and unemployment benefits to eligible citizens, which took about a month to fully roll out. Seven sub-committees have also been set up to focus on the needs of tourism, citizens by investment, construction, education, small businesses, agriculture and fisheries, manufacturing, and e-commerce.
To help meet the short-falls, Grenada received rapid loan of US$22.4 million from the IMF in a package aimed at the Eastern Caribbean countries of Dominica, Grenada and St. Lucia, more than doubling the previous US$14.38 million Grenada owed to the lender. Another loan of $5.9 million was secured through the Caribbean Development Bank.
COVID-19 infections in Grenada are currently at their peak. The highest daily average reported now at 200 new infections each day. There have been 1,947 infections and 19 coronavirus-related deaths reported in the country since the pandemic began. Average number of new infections reported each day in Grenada rises by more than 190 over the last 3 weeks, 87% of its previous peak
April 9th, 2021 (PAHO/WHO) – Grenada received 24,000 doses of COVID-19 vaccines through the COVAX Facility, a global effort between the Coalition for Epidemic Preparedness Innovations (CEPI), Gavi, the Vaccine Alliance Gavi, UNICEF, the Pan American Health Organization (PAHO) and the World Health Organization (WHO).
The arrival marked a historic step toward ensuring the equitable distribution of COVID-19 vaccines worldwide, in the largest vaccine procurement and supply operation in history. This delivery is part of the first phase of deliveries for Grenada, and more vaccines are expected to arrive successively during 2021. According to the first round of COVAX allocations, Grenada is expected to continue receiving doses through May until it reaches 45,600, the amount specified by COVAX.
PAHO's Revolving Fund, which is responsible for the procurement of COVID-19 vaccines for the countries of the Americas under the COVAX Mechanism, sent 24,000 doses of the AstraZeneca/Oxford vaccine, manufactured by SK Bioscience of South Korea. The vaccines arrived at the Maurice Bishop International Airport.
"Seeing this arrival is very reassuring and it means that more people will be able to be protected from COVID-19," said Dr. Yitades Gebre, PAHO Representative for Barbados and the Eastern Caribbean Countries. "We will continue to work with the country to support vaccination along with the entire package of known public health and social measures that we know can help stop the spread of COVID-19, protect health services, and save lives."
The arrival of these first vaccines will serve to protect priority groups and those most at risk, such as health workers and older adults. Grenada is one of ten countries in the Americas that are receiving vaccines at no cost through the COVAX Mechanism's Advance market commitment (AMC).
"It is another milestone today to receive the first COVAX shipment of vaccines. Nothing with this COVID-19 epidemic has been simple or straight forward, so too has been access to vaccines. From day one the ability to test, social distancing, lockdown, regrettably the deaths and hardships we have all had to undergo. There is a light with the arrival of vaccines into Grenada and that light if we use these vaccines appropriately and quickly, will be the light at the end of the tunnel," said Minister of Health and Social Security, Hon. Nickolas Steele.
"The UN welcomes the first delivery of COVID-19 vaccine to Grenada, under the COVAX facility, since it brings countries one step closer to fully protecting their most vulnerable. We have learned the hard way that this virus has no borders, and our goal is to leave no country behind through universal access to vaccines. The only way that we can save lives, and ultimately end this crisis, is by ensuring that all countries are able to offer vaccinations to their whole population. The COVAX mechanism is a tangible reflection of this goal, made possible thanks to the solidarity of the international community. We are truly grateful to our many partners for their support," said UN Resident Coordinator, Didier Trebucq.
"The arrival of these vaccines provides a critical tool in the fight against COVID-19, which has been battering essential services that secure the education and protection of our children. UNICEF will continue to support the communication campaign which seeks to drive adult vaccination as an important step towards controlling the pandemic, so that we can begin to re-imagine a better, safer and healthier future for everyone, especially children, young people and their families," said UNICEF Representative for the Eastern Caribbean Area, Dr Aloys Kamuragiye.
COVAX seeks to provide vaccines for at least 20% of the population of each participating country during 2021. In this first round of vaccine allocation, all COVAX participating countries will receive doses to vaccinate between 2.2 and 2.6% of their population. The only exceptions are small island developing States, which will receive an allocation of vaccines to cover between 16 and 20% of their population, due to the high logistical cost of delivering small quantities of vaccines.
Until vaccination is widespread among the population, basic public health measures remain the basis of the pandemic response. For public health authorities, this means continuing to conduct screening, contact tracing, isolation, assisted quarantine, and quality care. And for people, it means continuing to practice physical distancing, hand hygiene, the use of masks, adequate ventilation of indoor environments, and avoidance of crowded spaces.
COVAX, the vaccines pillar of the Access to COVID-19 Tools (ACT) Accelerator, is co-led by the Coalition for Epidemic Preparedness Innovations (CEPI), Gavi, the Vaccine Alliance Gavi) and the World Health Organization (WHO) – working in partnership with UNICEF as key implementing partner, as well as civil society organizations, vaccine manufacturers, the World Bank, and others. In the Americas, the PAHO Revolving Fund is the recognized procurement agent for the COVAX facility.
Vaccination
Grenada received its first doses of the AstraZeneca vaccine in February 2021, but its vaccination rate remained low amongst other Caricom nations.
On August 19th, 2021, the United States confirmed the delivery of 29,250 doses of the Pfizer–BioNTech vaccine to the Government of Grenada.
As of September 2nd, 2021, number of persons vaccinated (1st dose)- 26,088 and number of persons vaccinated (2nd dose)- 19,372.
As of September 3rd, 2021, number of persons vaccinated (1st dose)- 26,545 and number of persons vaccinated (2nd dose)- 19,450.
During the wave of new cases, vaccinations increased dramatically, with over 5000 first doses administered between August 18 and September 7.
Hendy George

Shervone Neckles

Grand Etang Lake

Sign Up To Be Notified Of New Articles