Superstar R&B Artist Official Angello
Allister Amada Spoken Word Contest Winner
Lilian Langaigne contest winner
Jenson Mitchell aka Highroof Spirit Lead Spoken Word Piece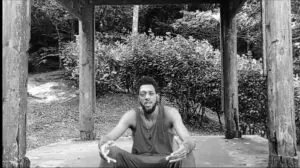 Alex Bubb voted Most Favorite Protrait Artist
Ellington Nathan Purcell aka "Ello"
A must watch Spoken Word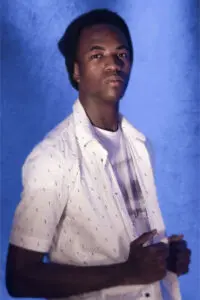 Hi Maurice,
HAPPY FATHER'S DAY to you. How are you doing? We miss you man. Hoping you are in a better place.
Maurice, if you see what Keith is doing to Grenada. He has been governing for the past twenty -five plus years and you wouldn't believe how he has Grenada. What makes it worse Maurice is that he has his base that would support him regardless. They are like blind leading the blind and you already know the outcome of that.
We have something call social media where we can communicate from anywhere in the world and man if you can read the comments they are making on various posts. These people are insane. Their reasoning is whacked and skewed. It doesn't matter what you tell them, their thought process is like people that doesn't have any sense, Maurice. They are irrational. Some people say that they drink some kinda green juice.
Anyway Maurice, please tell your good friend Black Stalin that anytime he sees Keith Mitchell to BURN him. Burn Clarice Modeste and Peter David too. Richie our cousin in Victoria say he voting NNP because Clarice does put food on his table, BURN him.
Our election is next Thursday and Maurice, we have good news. We are taking back our country. Yes Sir, we are so excited. Some have us as winning 9-6. We have a charismatic leader name Dickon. He aint no Maurice but he close. He has us all excited and if you hear him speak Maurice. You remember how you used to keep us standing for hours in the park? Well Dickon doing that too.
The people are hungry for change. They tired of Keith and his regime. Would you believe Maurice that all of them are Millionaires? Yes Maurice, they have huge investments inside and outside of Grenada and we already know that it's our money they keep stealing.
Keith is old so you will see him soon. BURN Sheldon Scott, Hamlet Mark and Chester Humphrey. Timothy Antoine, Norland Cox and Threadneck from Victoria going in the fire too. BURN all of dem Maurice, BURN DEM.
Wait a minute Maurice. BURN all those who are standing by with their hands folded while the wind of change blows by knowing darn well that they would benefit once NDC wins the election. BURN those NNPites who come on our page making all those comments giving us a heart attack knowing darn well that they cannot vote. Tall Pree and Inspector going in the fire too.
Dave Chappelle Grenadian Roots
Shervone Neckles

Grand Etang Lake

Sign Up To Be Notified Of New Articles