Superstar R&B Artist Official Angello
Allister Amada Spoken Word Contest Winner
Lilian Langaigne contest winner
Jenson Mitchell aka Highroof Spirit Lead Spoken Word Piece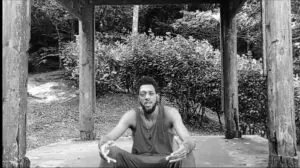 Alex Bubb voted Most Favorite Protrait Artist
Ellington Nathan Purcell aka "Ello"
A must watch Spoken Word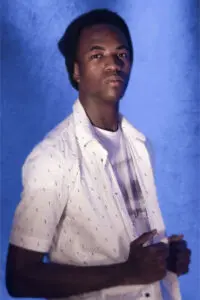 In recent times, the world has indeed become smaller as we get more connected to each other. Technology has played a huge part in this, with planes flying above us to far-off continents and to various corners of the earth.
Not to forget, the internet too has made exploring the world a great possibility for many adventurous souls out there who would, otherwise, not even know where to begin. It is now actually possible to plan a trip to any of your dream cities and destinations as we all have been witnessing an increase in the number of holidaymakers opting to travel overseas for their vacations.
While there is a lot of good that comes with international travel, and even local travel, we cannot overlook the fact of staying safe during your travel time. There have been numerous reports and seen footage where people were caught up in all kinds of horrific incidents while they vacationed away from their homeland.
Let's be honest, as much as the government may issue frequent safety warnings, and whatnot, when it comes down to your own safety while traveling, the responsibility is solely yours to take.
Recently, Grenada, a Caribbean country, became the new tourist location and since then has gained immense popularity from travelers all over the world. However, being a newly hyped Caribbean country Grenada faces a lot of questions when it comes to safety. A lot of travelers have had concerns whether it is even safe to visit Grenada.
It is all normal to worry about safety when traveling to a new country, but a tiny bit of research before heading to that destination can save you from many future predicaments. If you research about Grenada you will be able to see that there is nothing to worry about in Grenada. The US Department of State is one of the greatest sources for everything you could possibly want to know about different locations.
Moreover, Grenada has been assigned a level-one rating, meaning Grenada does not suffer much in crime and all the travelers should exercise normal precautions.
Some of the travelers even stated that they didn't even feel the need to lock their doors when they went out. Whereas, one stated, "The people of Grenada are very helpful. While walking along Grand Anse beach and going to the markets we were approached by a number of Grenadians. They wanted to help us with directions and some were selling us something."
The basic backlash Grenada faces is of being a new travel destination so not many people know about the location, this often leads to people roughly estimating things and facts. Despite being a Caribbean country, Grenada is one of the safest of all the Caribbean countries. Furthermore, you will also be having access to the internet and cell phone services just like you have at your home.
While some precautions are always necessary regardless of wherever you go, there is nothing out of the ordinary you are required to do for your safety in Grenada.
Have a happy and safe stay at Grenada!
Dave Chappelle Grenadian Roots
Shervone Neckles

Grand Etang Lake

Sign Up To Be Notified Of New Articles