Superstar R&B Artist Official Angello
Allister Amada Spoken Word Contest Winner
Lilian Langaigne contest winner
Jenson Mitchell aka Highroof Spirit Lead Spoken Word Piece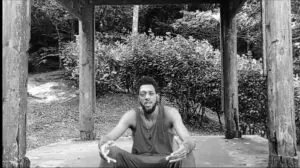 Alex Bubb voted Most Favorite Protrait Artist
Ellington Nathan Purcell aka "Ello"
A must watch Spoken Word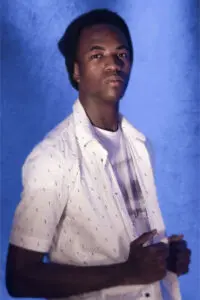 Beaches are love! Filled with all the magnificence, the beaches are ideal destinations for holidays for couples and families alike.
Here's an assortment of some of the best – from Levera Beach to Grand Anse Beach. Read everything about the beaches of Grenada. Grands Anse Beach is most popular.
Levera Beach
Home to the leather back turtles!
Levera Beach is one must-to-explore place where you can see huge turtles coming to the sand in the dusk. It's past the Bathway Beach and you have to drive for some minutes. The beach is light brown and filled with small rocks and some foliage. What's best about this beach is it allows you to watch a variety of species of turtles coming to the shore. The best time to visit is from March to July.
Sandy Island
Gorgeous water, snorkeling, and everything you ardently desire!
If you're seeking for perfection, this beach is actually where you need to put your feet up. Take a short trip to this beach and explore its vibrant coral reef just off the shore to enjoy clean waters, make some memories to last, and more. This beach is one of the most beautiful places that invite you to see its stunning waters, pelicans and everything amazing.
Grand Anse Beach
Striking clear water, soft waves, and white sands!
Who says heaven doesn't exist here? This tiny island is a treasure for people coming from various different parts of the world. You can go so easily to this pleasant beach and take a swim, however you need to be careful while swimming all the way to the south side, along the rocky coastline. The beach is very clean and there are a few restaurants along the beach, serving good food. What's more, you can see a starfish or 2 here. In July 2019, Grand Anse Beach was been awarded one of the best beaches.
Magazine Beach
Freshwater, soothing sand, off the beaten path!
No matter who you are — whether you're a wildlife-watcher, backpacker, or just a plain-old sun-worshiper, this beach is waiting for you with a pleasurable island vibe to chill out on soft sand with your loved ones. Situated on the southwest tip of Grenada, this out-of-ordinary 500-yard-long pink-hued sand beach has everything from live music and Sunday BBQs to plenty of amenities. Bring with you a good book to read, and spend some good time relaxing here.
White haven Beach
Class, sophistication, luxury & intimacy!
The White haven beach is one of the liveliest and whitest among all you've ever seen. Striking white color along with the serene rays of the sun, make it a magnificent place to be with your family or your partner. Perfect for taking a stroll barefoot and absorbing the calm and cool aura this beach has to offer. You can also take an energizing dip here and get to know what secrets this beach is hiding in its depths.
In Grenada, you can get to see as many beaches as you want. And, what's best about them is that these beaches are all you want and need.
Dave Chappelle Grenadian Roots
Shervone Neckles

Grand Etang Lake

Sign Up To Be Notified Of New Articles