Superstar R&B Artist Official Angello
Allister Amada Spoken Word Contest Winner
Lilian Langaigne contest winner
Jenson Mitchell aka Highroof Spirit Lead Spoken Word Piece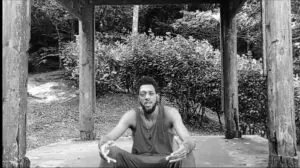 Alex Bubb voted Most Favorite Protrait Artist
Ellington Nathan Purcell aka "Ello"
A must watch Spoken Word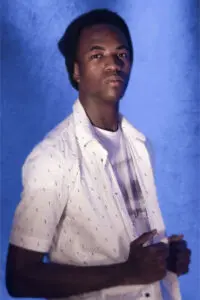 The executive body of the National Democratic Congress (NDC) has heeded finally the call of its members and supporters and appointed a new executive as of October 31st, 2021. Its new leader a charismatic, intelligent young man, won leadership of the party by some 227 votes. Prior to him winning, persons wondered who Dickon Mitchell was. The question was answered in a press conference three days later when Mr. Mitchell addressed the media.
This brilliant, upstanding, and courageous Son of the Soil, garnered interest and support from Grenadians at home and in the diaspora. A lawyer by profession, Mr. Mitchell is passionate about his vision and plans for Grenada and the positive change he hopes to bring to all its citizens. Though some have voice doubts over his youthful appearance, most Grenadians are ready and willing to embrace his age considering past prime ministers who may have started younger than he is.
In a press conference on Wednesday 3rd November 2021, having expound on his academic achievement, Mr. Mitchell delve into his background and childhood. The information given enables persons much needed insight of the man they hope to be the next prime minister of Grenada, Carriacou, and Petite Martinique. Of course, there will be those who will continue to question his youth and ability to govern this beautiful tri-island nation. Everyone will not be convinced. There will be those so set in their ways, it would be difficult to penetrate their wall of belief.
To the populace through the media, Mr. Mitchell had this to say, and I quote, "I come from a street which is called Petite Esperance in my grandmother's house which still stands today. I went to the St. David's Roman Catholic primary school which still stands today." End of quote. Those first years of his life he said shaped him into who he is today. The lack of material pleasure he went on to state did not diminish in any way, shape, or form his happy childhood for he was raised by women. These women, shaped him into appreciating the value of family, discipline, and caring for others.
His school of choice once successful in the common entrance exams was the Presentation Brothers College after his mentor Michael Denis Lett (deceased), former MP for ST. David's. Presentation Brothers College has left an indelible mark on him proclaims Mr. Mitchell. Not because of the stunning education he received but because the school itself continues to produce Leaders. After completing secondary school, Mr. Mitchell told the gathering that he went on to T.A Marryshow Community College where he did his A 'levels. On completion of his A' levels, he then went back to Presentation Brothers College to teach.
Dickon Mitchell further expressed himself by stating that while he was teaching at Presentation Brothers College, he began pursuing a law degree at the university of the West Indies. Along with his law degree, Dickon also did economics with a private tutor due to his fascination with the allocation of resources. Against the odds, he went off to Cave Hill since at that time, the government of the day, did not want to pay the economic cost due to too many lawyers already in the country. Graduating from the university, he attended the Hugh Wooding law school. He then returned to Grenada thereafter and has not left since, except on vacations.
Dickon's decision to enter political life stems from a decision to give back to the people of his country as was made clear by the man himself. Mr. Mitchell did not only lay himself open to the public but also expressed concerns about certain areas of interest in the country. One area is the CBI Fund which he claims should be used to transform Grenada. He believes that those holding office should be held accountable for the funds resource or say why it has not been used to make life better for our citizens. Mandatory vaccination was another topic he spoke on when the question was posed to him during the question-and-answer period. His opinion being that open discussion and education should have been held with the people, so they better understand what Covid vaccines are.
Moving around the ordinary people of our country, I am impressed with the eagerness and enthusiasm shown towards getting registered voters for the next coming election. Some have seen Dickon as the change Grenada needs, bringing with it hope for the hopeless. Some are claiming frustration with the ruling administration, others believe the country has been stagnant for too long without new or unobstructed vision for its future from the present leader. A time for change they say. Who more than Dickon Mitchell to achieve such feat? Who more than a young mind to produce innovative ideas for our land? Mr. Mitchell has been referred to as the next Maurice Bishop. Others have compared him to the former United States president Barack Obama.
The NDC's revamping of its party to a much younger, fresher body, comes because of extensive crying and pleading from members from home and abroad. A move that speaks of the seriousness of the NDC to create change in this country while building a platform for our youths as future leaders. Their ever-constant love and willingness to resuscitate the agriculture sector still sits uppermost in the minds of this new generation of leaders. Farmers across the nation will benefit most from such a bold move and will be pleased to know that their cocoa and nutmeg produce will eventually earn then some much needed revenue. Challenging it will be for this NDC team, however, with God's grace I am certain that they are equally up to the task.
Sometimes it is best to let go of what you must, to gain something much more. Stepping out of the box is not a sad thing if taking that step will open our eyes to what we have been missing. The pot at the end of the rainbow can never be reached if we are entwined in a cocoon. We must make the journey to our desired destiny so we all can achieve fulfillment. I am not certain that the NDC can work magic or that our problems will go away overnight. What am certain is that they must try their best for our beloved Grenada. I am certain that we must be the change we want to see in others and for this beautiful land of ours. Let us show love for our country by putting her first.
Written by N Regis
Dave Chappelle Grenadian Roots
Shervone Neckles

Grand Etang Lake

Sign Up To Be Notified Of New Articles