Superstar R&B Artist Official Angello
Allister Amada Spoken Word Contest Winner
Lilian Langaigne contest winner
Jenson Mitchell aka Highroof Spirit Lead Spoken Word Piece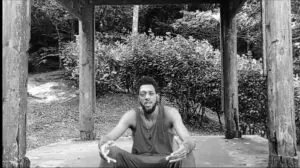 Alex Bubb voted Most Favorite Protrait Artist
Ellington Nathan Purcell aka "Ello"
A must watch Spoken Word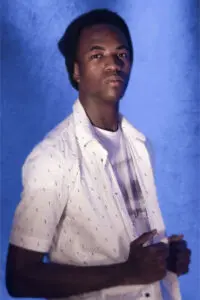 I am excited that I will be able to cross off Amsterdam from my Bucket List. My lecture starts in eight minutes as I hurry to the Green House Centrum Coffee Shop. There I can learn about various strands.
I sat next to her and was amazed at her interests and knowledge as she interrupted the lecturer. She must be an American, I thought to myself. There's always one like her in every class. When it concluded, I finally popped the question. Are you American? Yes, she replied. I was once a Federal prosecutor but was introduced to Yoga and now I fight to keep them out of Federal penitentiary. Interesting I said softly, unable to visualize the correlation.
She then proceeded on a narrative about a Jamaican who was involved in lottery scams. He immigrated to the United Sates, got married to a member of a small congregation to get his Green Card and became Born Again. He was an entrepreneur, investing into a few businesses, appearing to be living the American Dream. Early one morning, Federal Agents knocked on his door and arrested him in front of his family, three months prior to the statute of limitation expiration. The empathy in her voice was astounding.
On my return to Bristol in South West England, I decided to do some research on Yoga. Yoga is a group of physical, mental and spiritual practices which originated in ancient India. It's one of six orthodox schools of Hindu philosophical traditions. The original context was spiritual developmental practices to train the body and mind to self-observe and become aware of their own nature. The purposes of Yoga were to cultivate discernment, awareness, self-regulation and higher consciousness in the individual. Various styles combine physical posture, breathing techniques and meditation or relaxation.
There are many styles of Yoga and no style is more authentic or superior than the other. Modern Yoga has evolved with a focus on breathing, exercise, strength and flexibility. The key is to choose a class that's appropriate for your fitness level.
I have since enrolled at Wildwolfsyoga here in Bristol. I am uncertain about my expectations, but I would like to experience an enlightenment like, Francis Bacon, George Berkeley, David Hawkins, Papaji, Francis Lucille, Dave Chappelle when he visited Africa.
No, but seriously what's about Buddha who at the age of 29 left his family to find enlightenment. Better yet, what's about that young guy from Palestine who after he spent over a month in the wilderness started having small meetings talking about, The Kingdom of God.
He was a homeless preacher, the friend of a prostitute, an advocate for the poor and the down trodden, a miracle performer, who contradicted the religious leaders in his days speaking constantly about, The Kingdom of God which eventually got him hung on a tree. The Kingdom of God he stated is within you.
The Kingdom of God was the focus of his message, yet it's been misunderstood and even ignored. Many of his followers are still looking for that Kingdom to come or for that pie in the sky as they live unfulfilled lives. This Kingdom message was his enlightenment which he encouraged his followers to propagate.
I do feel deep into my soul that there's more to this life. I believe that we are spiritual beings, going through a very brief humanistic experience to fulfill an assign purpose. I need an insight, an awareness into transcendental, metaphysical truths. Can Yoga be the catalyst?????
THINK ON THESE THINGS!!!!!!!!!
Dave Chappelle Grenadian Roots
Shervone Neckles

Grand Etang Lake

Sign Up To Be Notified Of New Articles