Superstar R&B Artist Official Angello
Allister Amada Spoken Word Contest Winner
Lilian Langaigne contest winner
Jenson Mitchell aka Highroof Spirit Lead Spoken Word Piece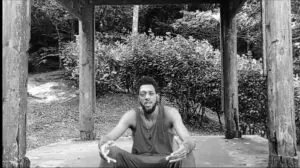 Alex Bubb voted Most Favorite Protrait Artist
Ellington Nathan Purcell aka "Ello"
A must watch Spoken Word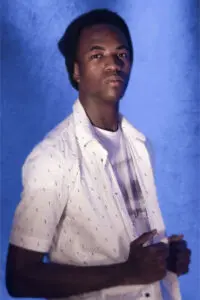 A culinary experience in Grenada is beyond words and can take you to heaven. This Caribbean country gives you a wide range of formal dining, casual bars, and roadside dealers with an endless variety of fresh food filled with the right amount of herbs and spices.
When it comes to listing the food to eat when you are in Grenada, there are many options in front of you. But, it is nearly impossible to get a taste of every food in such a short period, so here we made the list of what to eat in Grenada.
1. Oil Down
One of the foods that you must give a try is Oil Down. It is a one-pot meal with breadfruit at its base, salted meat, chicken, dumplings, and callaloo. Stewed in coconut spices, herbs, and meat for intensifying taste. This iconic, one-pot stew is very common and can be found anywhere.
2. Fried Bake and Saltfish
In Grenada, eating fresh seafood is one of the best things you can do to make your time rewarding and never-forgetting. Fried Bake and Saltfish is the name for perfection. Eat this in your breakfast along with some side dishes. For a side dish, you may have a wide range of options, including sausage or cheese. To intensify your taste, you can go with tomato, onion, and herbs.
3. Pelau
Do you love chicken along with some rice? Then, this hearty chicken and rice food should be the one-must-try dish. This aromatic, one-pot meal dish is especially amazing to eat after a fun day of visiting the attractions and going on a spree in Grenada. The ingredients typically include cooked beans, carrots, coconut milk, celery, brown sugar, and red sweet peppers.
4. Callaloo Soup
Callaloo soup is another delicious food to taste. Getting a taste of Callaloo soup is out of this world. The main ingredient of this soup is the dasheen leaf, which is a fixture of Grenada's food menus. With a creamy texture and real taste of the coconut milk, this soup is famously used as a starter or a quick snack at any time of day. What's more, this soup is so famous that you can find it throughout the Caribbean
5. Pepperpot
Not limited to Grenada, but Pepperpot is also famous across the Caribbean. This thick and rich stew has everything to treat your taste buds and feed your stomach. The ingredients typically include potatoes, squash, okra, aubergine, and a lot of things that grow in the rich land of Grenada.
6. Doubles
In the southern Caribbean, Doubles are famous among locals and tourists. Doubles are so delicious that almost everyone loves to eat as a common breakfast or as snack. This common street food has its Trinidadian origin. It comes with two baras filled with a sugary and savory chickpea and channa. The taste is sure to be unforgettable for any tourist.
From Doubles to Pepperpot, succulent seafood and full of flavor desserts, you have plenty of food options to choose from. Do remember to feast on these delightful dishes during your stay at Grenada.
260 Comments
Dave Chappelle Grenadian Roots
Shervone Neckles

Grand Etang Lake

Sign Up To Be Notified Of New Articles